Evercraft is an application-only, Minecraft Bedrock SMP that features a thriving diamond economy, a dedicated mod team, some fun plugins, and an amazing community! Content creators are welcome. You can find us on YouTube, reddit, Twitter, Discord, and more!
Evercraft was founded in September of 2019. We originally recruited solely through reddit, and so many of our original members are from around the reddit communities like /r/MCPE, /r/MinecraftOne, and /r/Realms. Eventually we expanded our presence and started recruiting through our own website, Twitter, YouTube, and partnerships with other Discord servers.
Today, Evercraft's Discord has more than 160 members, and over 40 whitelisted players! We are an active community with a mostly 18+ player-base, though we have and do make exceptions for mature players between the ages of 13-18. Although we are based out of North America, we have members and staff from all around the world. We also have regular in game events to engage and immerse players.
FAQs
Q: Can I play on Java Edition?
A: Check out Vox SMP for playing on Java Edition!
Q: Can I play on Xbox, PlayStation, or Switch?
A: Yes! We have our own private BedrockConnect node to allow our console users to seamlessly connect to Evercraft.
Q: How do I join?
A: Short answer: join our Community Discord and get to know us! For a more detailed explanation, click here.
Q: Can I join without using Discord?
A: No. Since it's founding Evercraft has used Discord as it's primary place to post rules, updates, and other important information about the server. Staying in the Discord server is the only way to stay on the whitelist.
Q: Do you have to be 18 to join?
A: No. In the past Evercraft had an 18+ only rule, but currently our only requirements are 13+ (required to legally use Discord) and that you mesh with the community.
Q: Can I make videos on Evercraft?
A: Yes! Content creators of all kind are welcomed on Evercraft. To find out more, check out our Creator Program.
Our History
---
Sep. 2019 – Evercraft v1 Launches
Evercraft started small as a group of Minecrafters from around reddit. Back in September of 2019, I put out my first "Looking for Players" post on reddit with nothing more than a bare bones world and a freshly created Discord server. We have been growing consistently through the same grassroots methods ever since.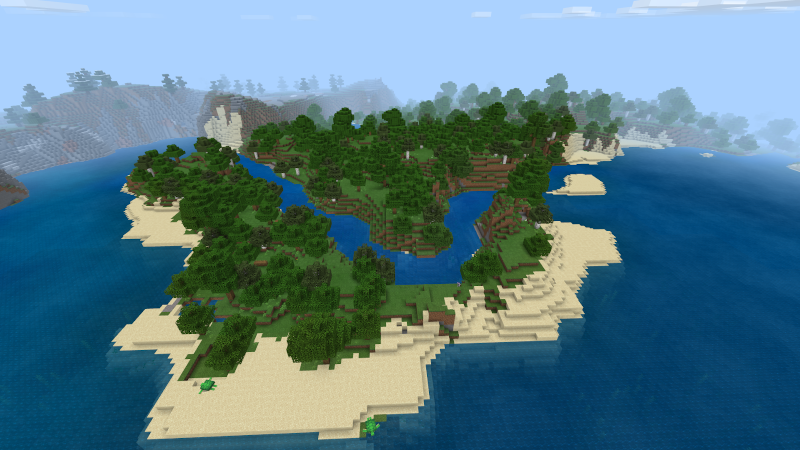 ---
Oct. 2019 – First Dragon Kill
Over a month after our initial launch, we planned and organized a group Ender Dragon slaying event. The realm was completely full for the event, and the beast quickly fell. After the fight many brave explorers ventured into the void to bring back elytra and shulkers for sale. After this event Evercraft v1 began to develop at a much more rapid pace thanks to the vastly increased player mobility.
---
Nov. 2019 – Evolution to Vanilla+
In just two short months Evercraft had developed from a new realm to an active and thriving community. Our Discord server grew to accommodate our player base, and we started to develop our democracy system. One of our first votes was whether or not we would continue pure vanilla, or give up achievements in favor of "Vanilla+" plugins. The community overwhelmingly voted to go Vanilla+ and our realm evolved from there.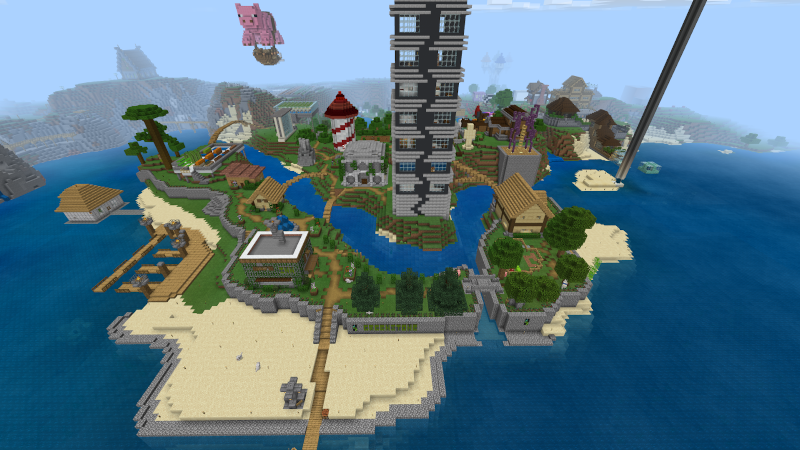 ---
---
Nov. 2019 – EverFlat (BETA)
Since a recent update to Minecraft was causing major issues with our standard survival realm, I began looking into creative ways to run an ultra-lightweight world that would still captivate players. The result was a superflat survival world where you could mine cobblestone to sell to a server shop, and in return buy items and special power ups. Overall the project was a success but is temporarily shelved.
---
Dec. 2019 – Evercraft v1 Closes
Due to the continued issues on realms following the MCBE 1.13 update, Evercraft v1.1 was forced to come to an unexpected close. Even after the deadly nether portal glitch was patched, realm "rollbacks" got so bad, that at their peak a "rollback" would occur every 15 minutes.
---
Dec. 2019 – North Haven Forge
During the 2 month period between the closure of v1 and the opening of v2, one of our moderators at the time opened a pure-vanilla realm called North Haven Forge. This realm acted as a sister realm where most of our community played on during the downtime. The realm focused heavily on themed builds and towns, and brought a lot of talented builders into our community. The main town on the realm, North Haven, heavily inspired the aesthetic of Evercraft, and is also the reason Evercraft uses our "towns" system today.
---
Feb. 2020 – Evercraft v2 Launches
Evercraft v2 was originally planned to launch at the beginning of January 2020, but due to a number of setbacks, was delayed until mid February. When the realm finally did launch, new moderators were brought on and within a month our playerbase doubled in size.
---
Mar. 2020 – The Economy is Booming
---
Apr. 2020 – Civil War
---
Apr. 2020 – Peace achieved
---
May 2020 – Evercraft v2 Closes
---
Jun. 5th 2020 – Evercraft v3 Launches
---
Jun. 24th 2020 – The Nether Opens
With the release of MCBE 1.16, v3 transitioned to v3.1. PortalWarden has been disabled, opening up access to the nether. An advanced nether network has been established, and some shops have even begun to be built directly in the nether hub. Our custom traders plugin has been updated with more relevant trades to reflect the new materials in the nether update. We've also decommissioned our custom LagClear system since mob despawning has been fixed.
---
Jun. 30th 2020 – Our First Promo Video
---
Sep. 4th 2020 – Evercraft v3.5
---
Jan. 3rd 2021 – Evercraft s4 Launches
---
Jan. 25th 2021 – Evercraft s4.1 Update
The s4.1 Update, called "The QoL Update" added a number of helpful tweaks and features to Evercraft including server performance optimizations, and a plethora of in-game modifications provided by BedrockTweaks.

Learn More.
---
Apr. 13th 2021 – Season 4 Cinematic Tour
---
Apr. 18th 2021 – Community Discord Server Launched
The Community server was created as a place for current members, former members, and prospective members to mingle and get to know each other in a casual environment. Previously, new members would join our Whitelist server directly and wouldn't have access to most channels while applying. With the Community server, new and existing members can all access the same channels and get to know each other easily!
---
Apr. 24th 2021 – EverDark (Beta)
Like EverFlat, EverDark was a month-long limited time custom multiplayer gamemode that ran alongside our main SMP server. While EverFlat was a super chill version of Minecraft focusing on slow progression, EverDark went the opposite direction and was an ultra-hard anarcho-SMP experience. With no natural health regen, weaker player attacks, stronger mobs, sprinting creepers, very few rules, and no villagers to trade with, EverDark was a true wasteland that only the strongest could survive in.
---
Jul. 9th 2021 – Summer Season Launches
---
Jul. 26th 2021 – Summer Season: 2 Week Update Tour
---
Aug. 7th 2021 – Summer Season: 4 Week Update Tour
---
Oct. 23rd 2021 – Summer Season: Halloween Special
---
Dec. 3rd 2021 – Evercraft on Hiatus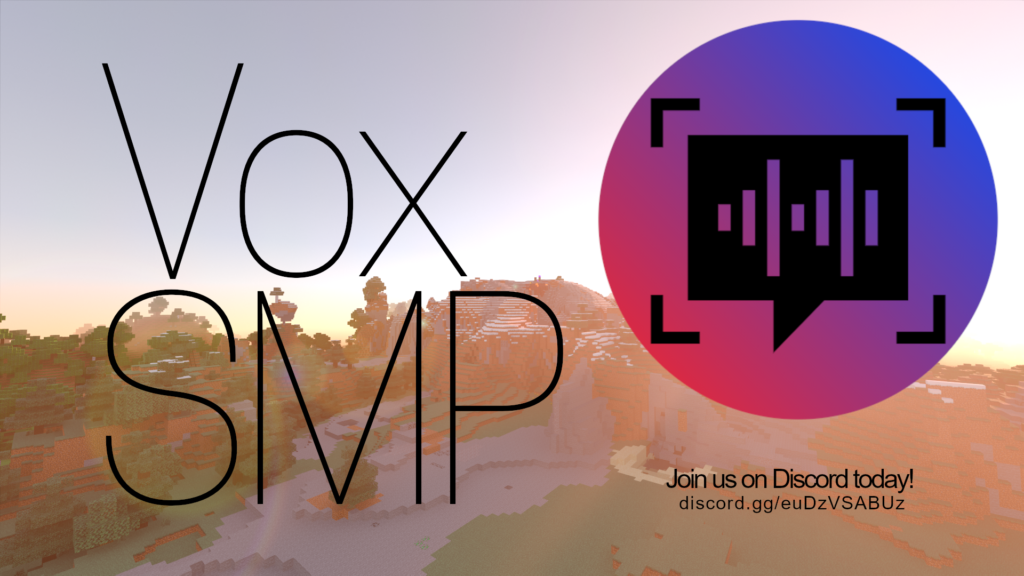 With the launch of Vox SMP, Evercraft has been put on hiatus so staff can focus on other ventures. The future direction of Evercraft will be decided after Vox's inaugural season.
---
Summer 2022 – Evercraft Returns to Realms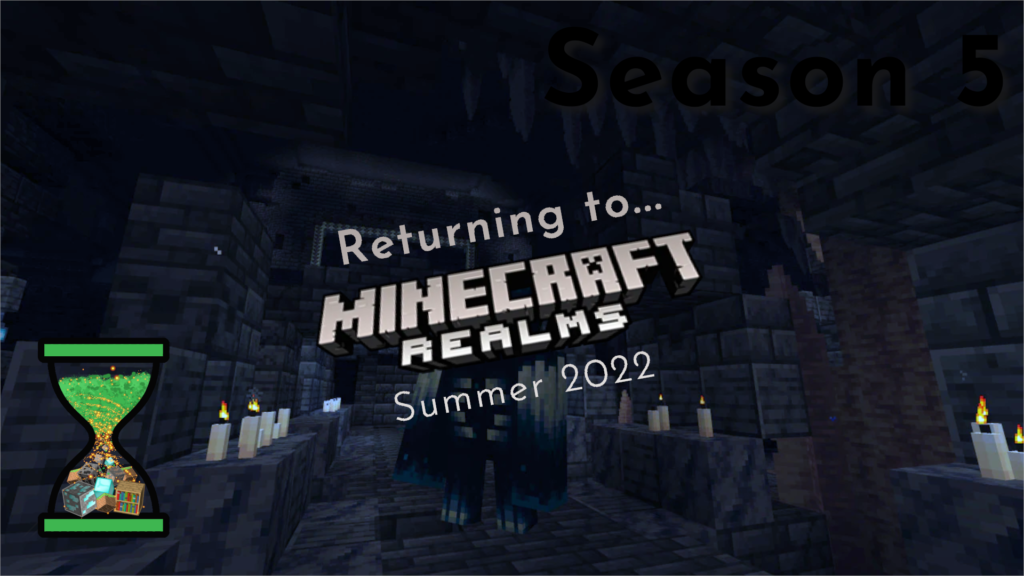 Coming this Summer (US), Evercraft will be returning to form. For Season 5 we will be back on Mojang's Realms service. Vox SMP will continue to support Bedrock users as much as possible, and continue offering a "big-server" experience with plugins and more. Meanwhile, the Evercraft Realm will offer a more streamlined, vanilla experience.
---