We are excited to announce the remodel and relaunch of Evercraft.chat, formerly known as the Evercraft Community Discord server. The Community server fell out of use and was neglected after the launch of our sister server, Vox SMP. The original intent for the Community server was to provide a game-agnostic hub for our members and friends of the community to gather. While we maintained decent activity at first with giveaways and scheduled game nights, the server ultimately lacked direction.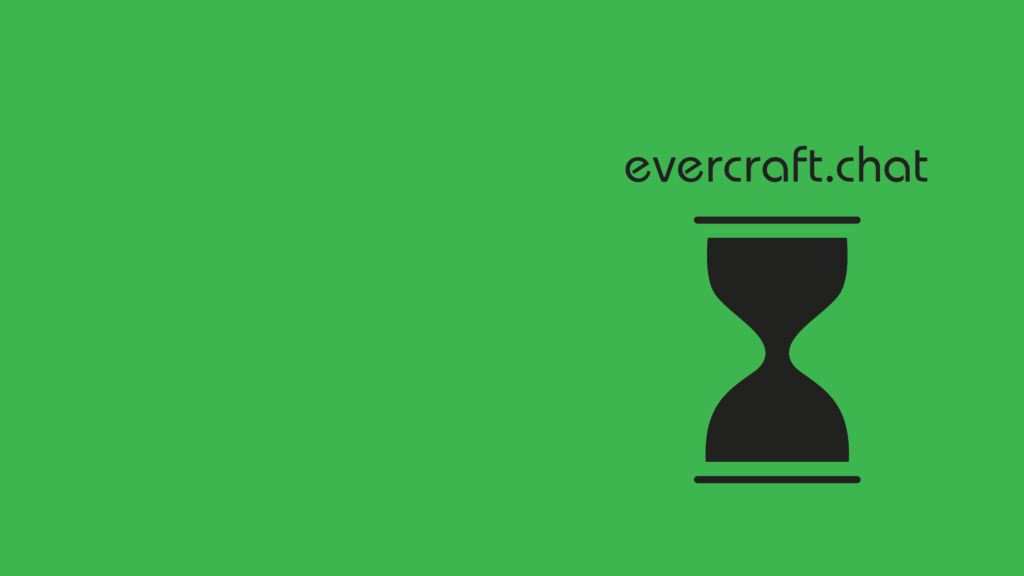 Over the years, primarily due to difficulties with Discord's roles and permission systems, Evercraft has had 4 separate Discord servers. This includes our Realm's Discord, Vox SMP's Discord, the Community Discord, and a Staff & Interviews Discord. This is obviously way too much for one group, and we've been on a slow path to streamlining things since.
With many updates to Discord's server management options, it's now trivially easy to setup and manage many unrelated and distinct roles/permission levels. This means running related but separate projects all under one server is not only possible, but preferable. We'd already shut down the Staff Discord and rolled it into the Realm Discord almost a year ago, but it was time to get back down to just one. With this goal in mind, we decided to merge everything into the Community server and give it a fresh coat of paint. We chose the Community server since it was the most general; and due to it's inactivity, could be easily re-built from the ground up without disturbing any active users.
The new Evercraft.chat Discord has accordingly been given all new info channels, a community forum, a "Recording" channel with HD audio, built-in Realm applications, and dedicated Roles/Categories for Evercraft, Everstart, & Everdark. We will still be using the Realm Discord until the end of the current season to avoid interruptions, but at the launch of S6 we will switch to using the Evercraft.chat category. VoxSMP will also be given a role/category when it re-launches for S2.
Going forward Evercraft.chat will be our main hub, and all projects related to Evercraft will be hosted there. This will help give a more centralized sense of community, let us be found more easily, allow us to fully take advantage of our nitro boosts, and most importantly keep our server list clutter free!