New Year, new season! After a strong 212 day run, Evercraft version 3 has come to a close. Finishing out the season with over 50 whitelisted members, version 3 was our longest and and most action-filled world yet. We've got some amazing things planned for Evercraft s4, but before we dive in, let's take a look at the awesome builds born from version 3! (or you can skip straight to the season 4 info)
First up we'll take a look at some of the shops from around the Realm. While the shopping district wasn't quite the "heart of the server" as it was in v2, there were some exceptionally beautiful and creative builds people were able to think up without the burden of lighting. Check out this full-HD slideshow of all our shops, in order of release. (Shops without a physical location, or which doubled as a base are not included here)
Evercraft v3 Shops Highlights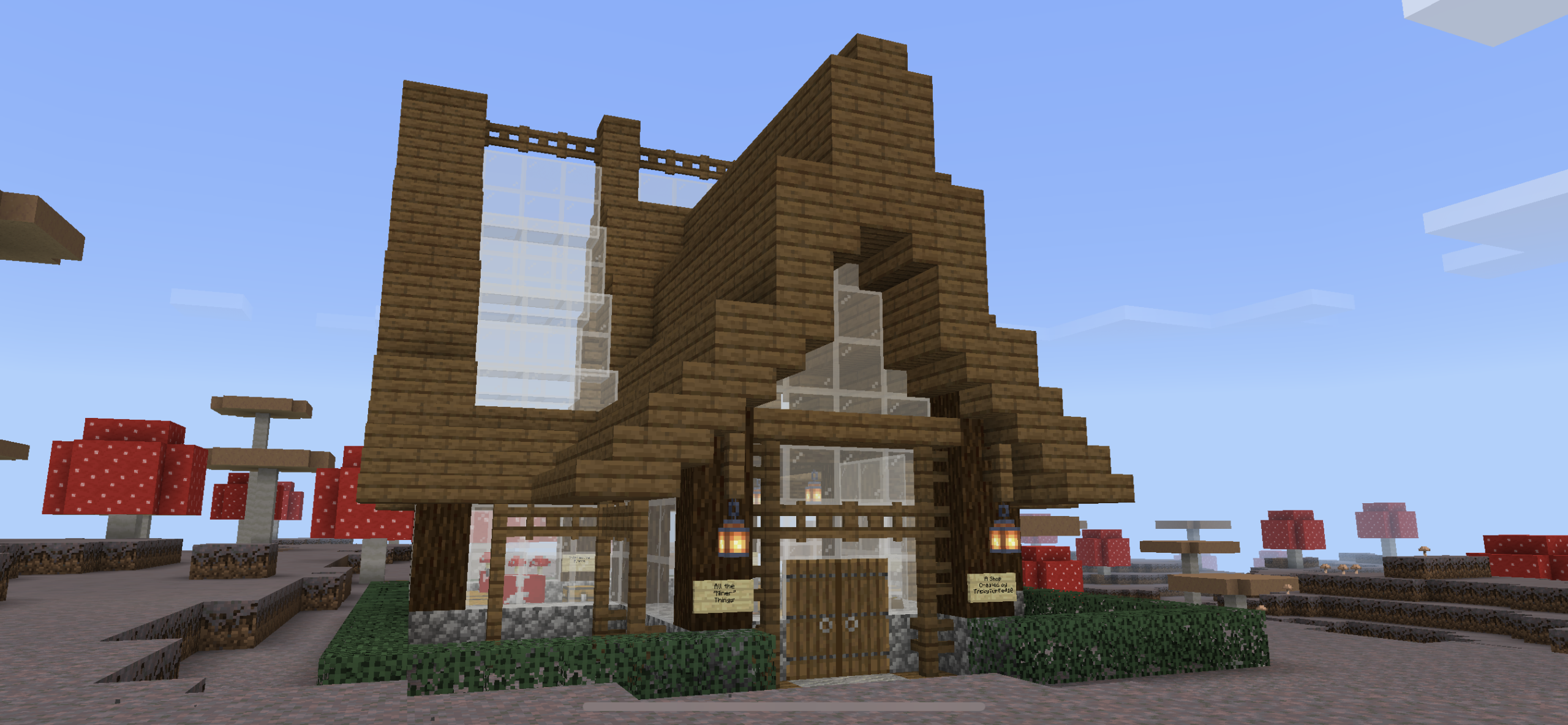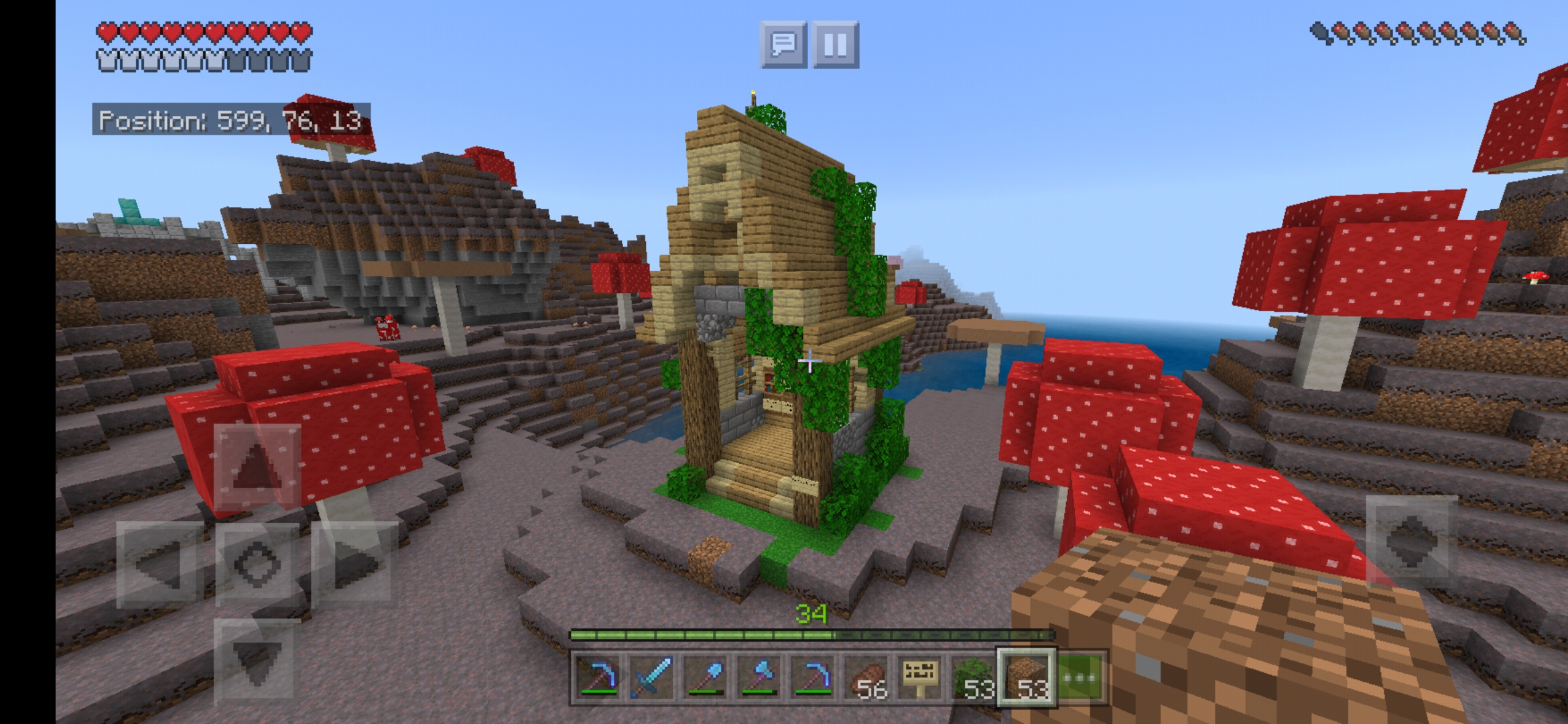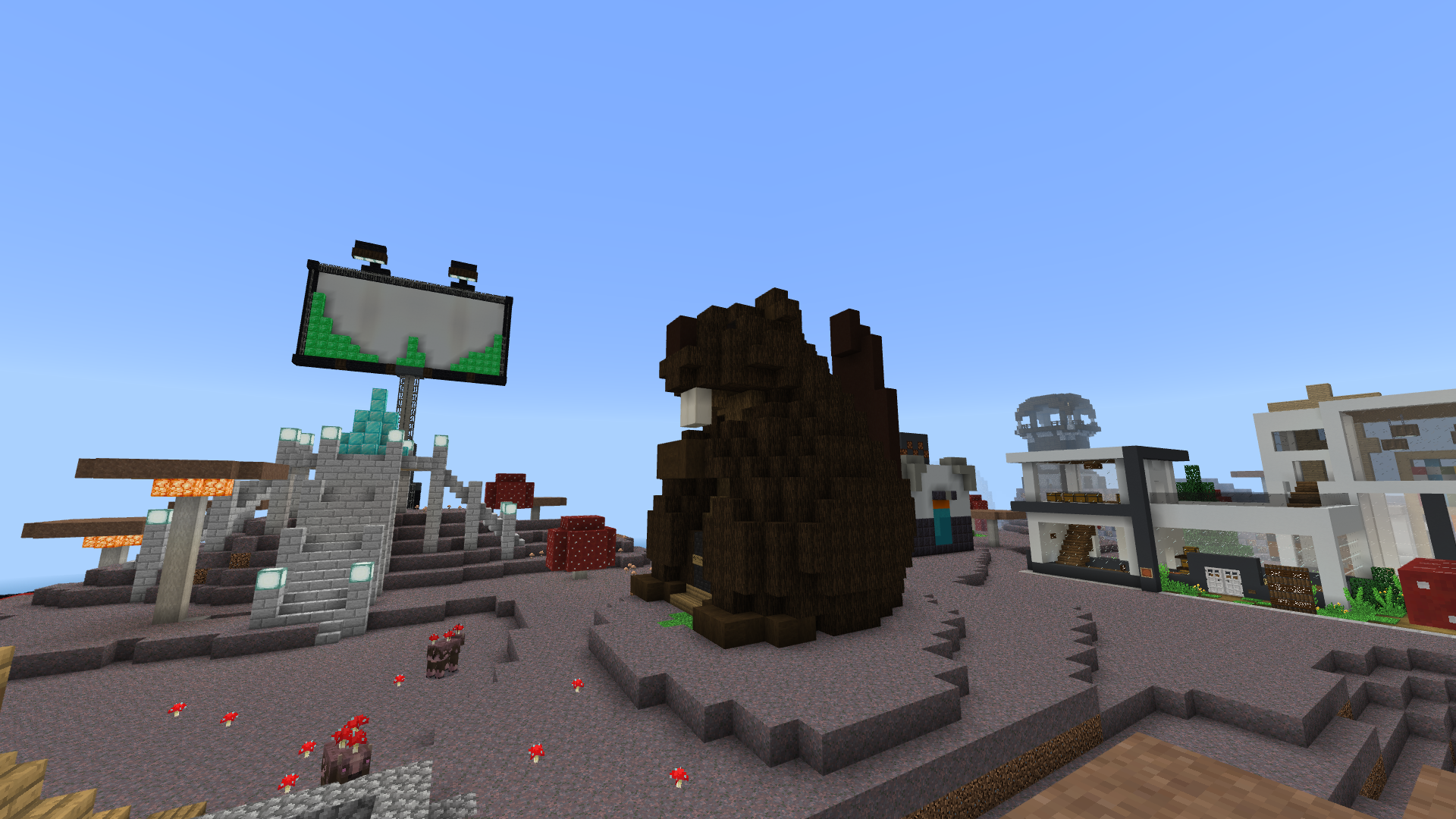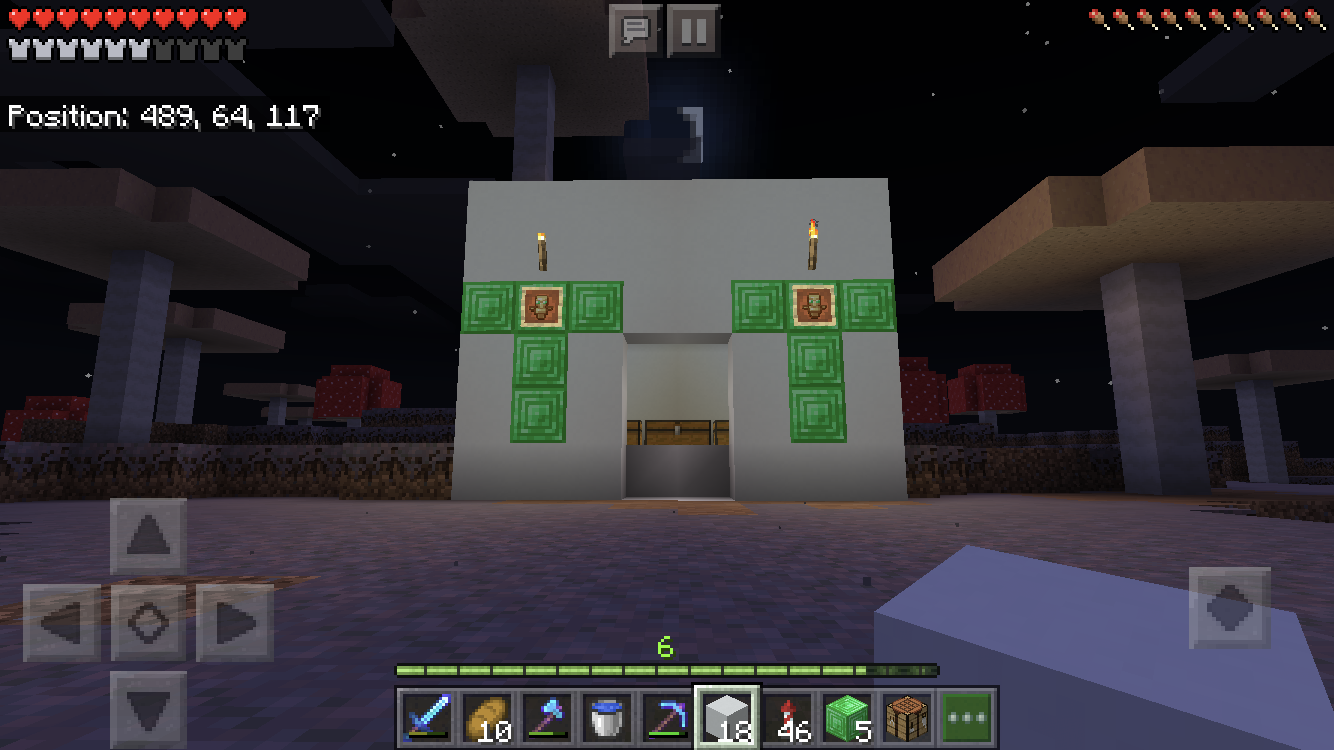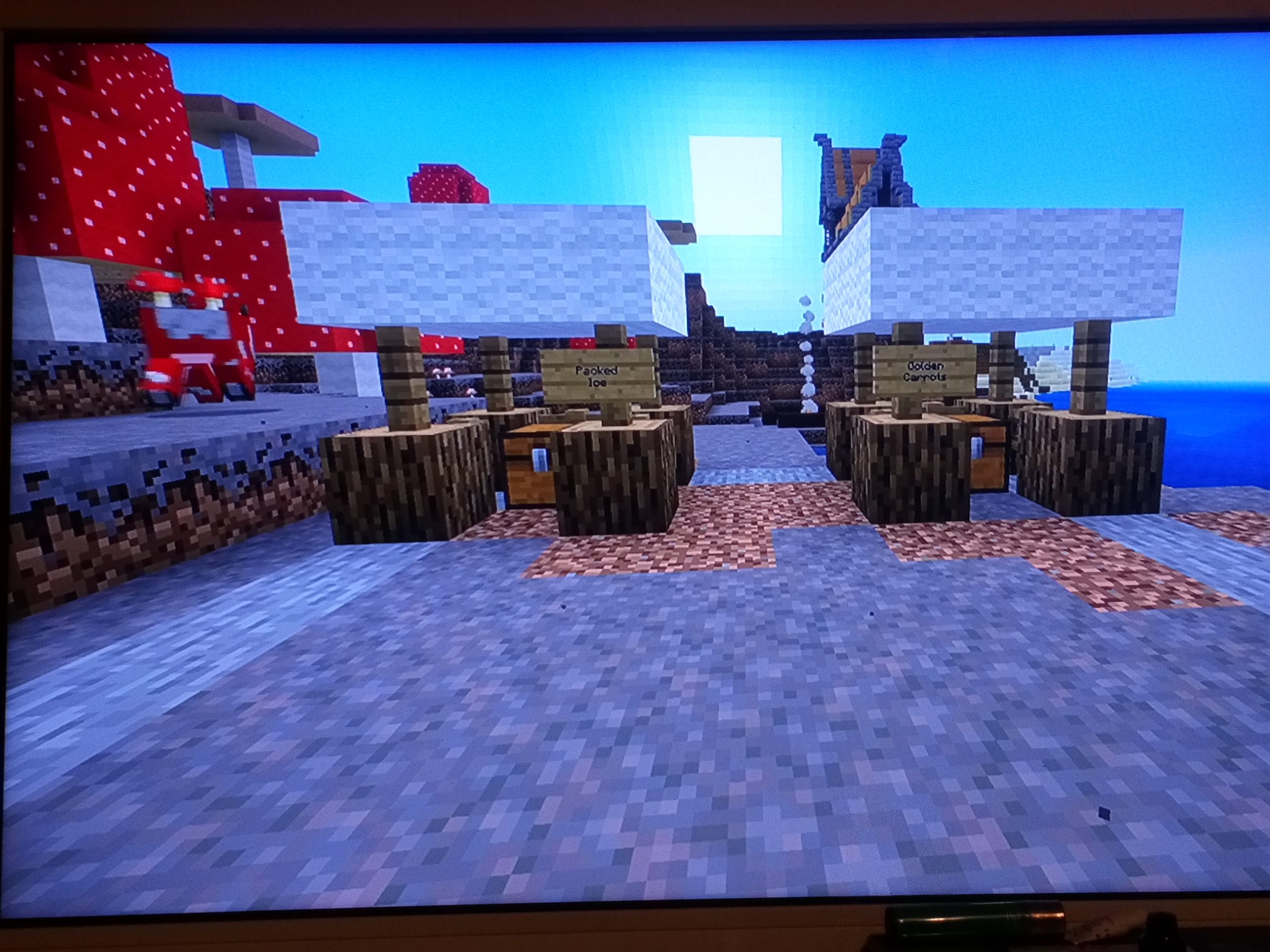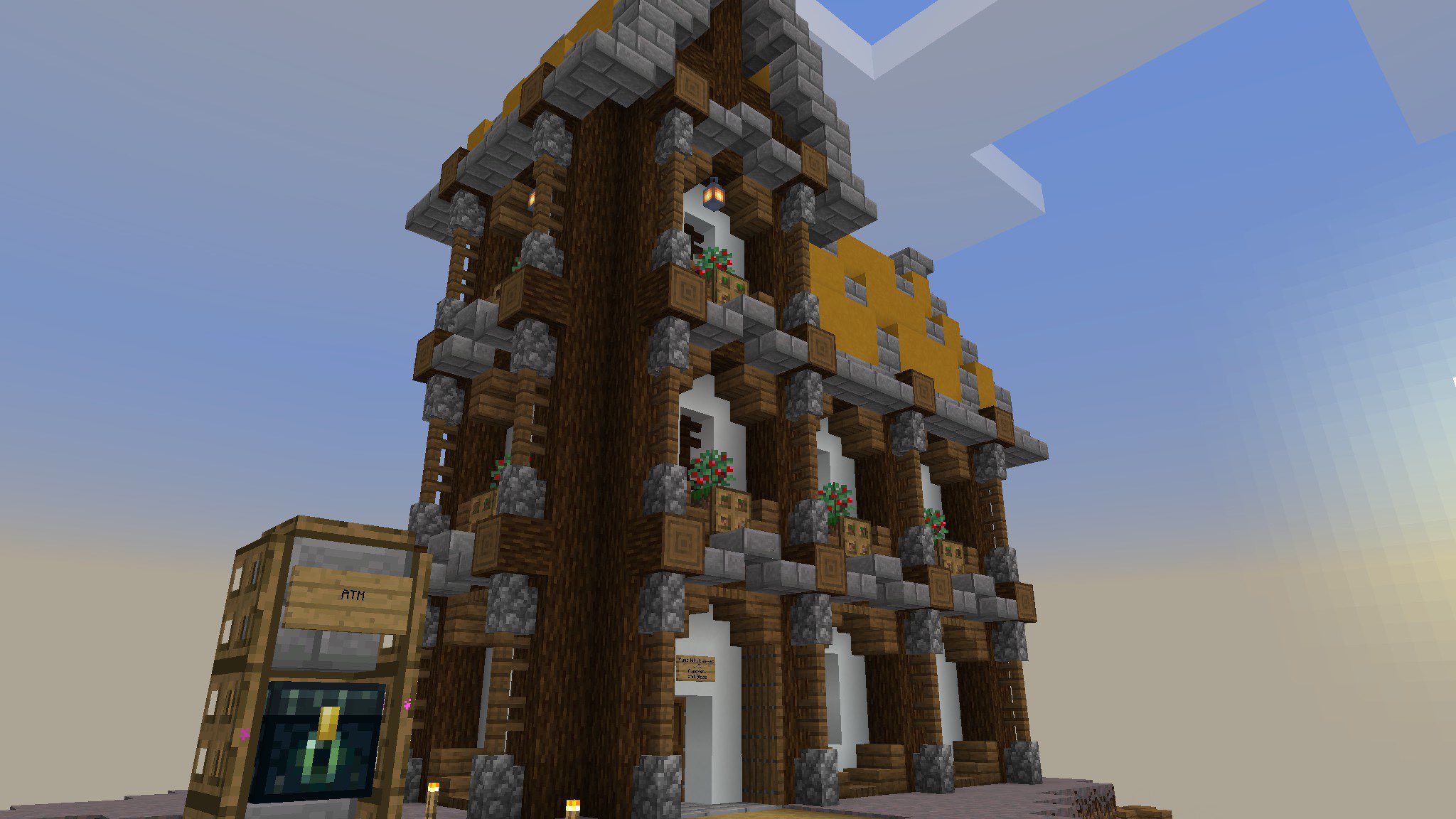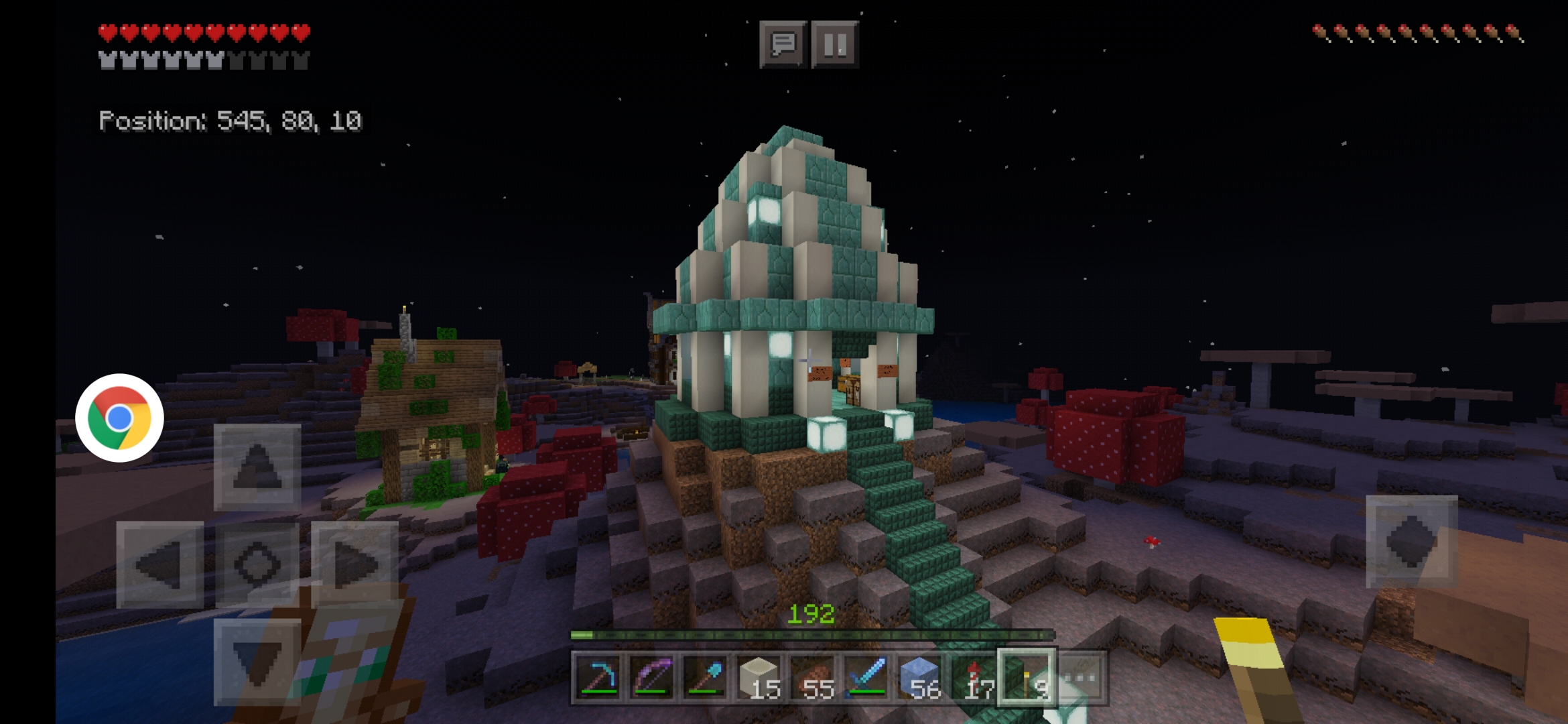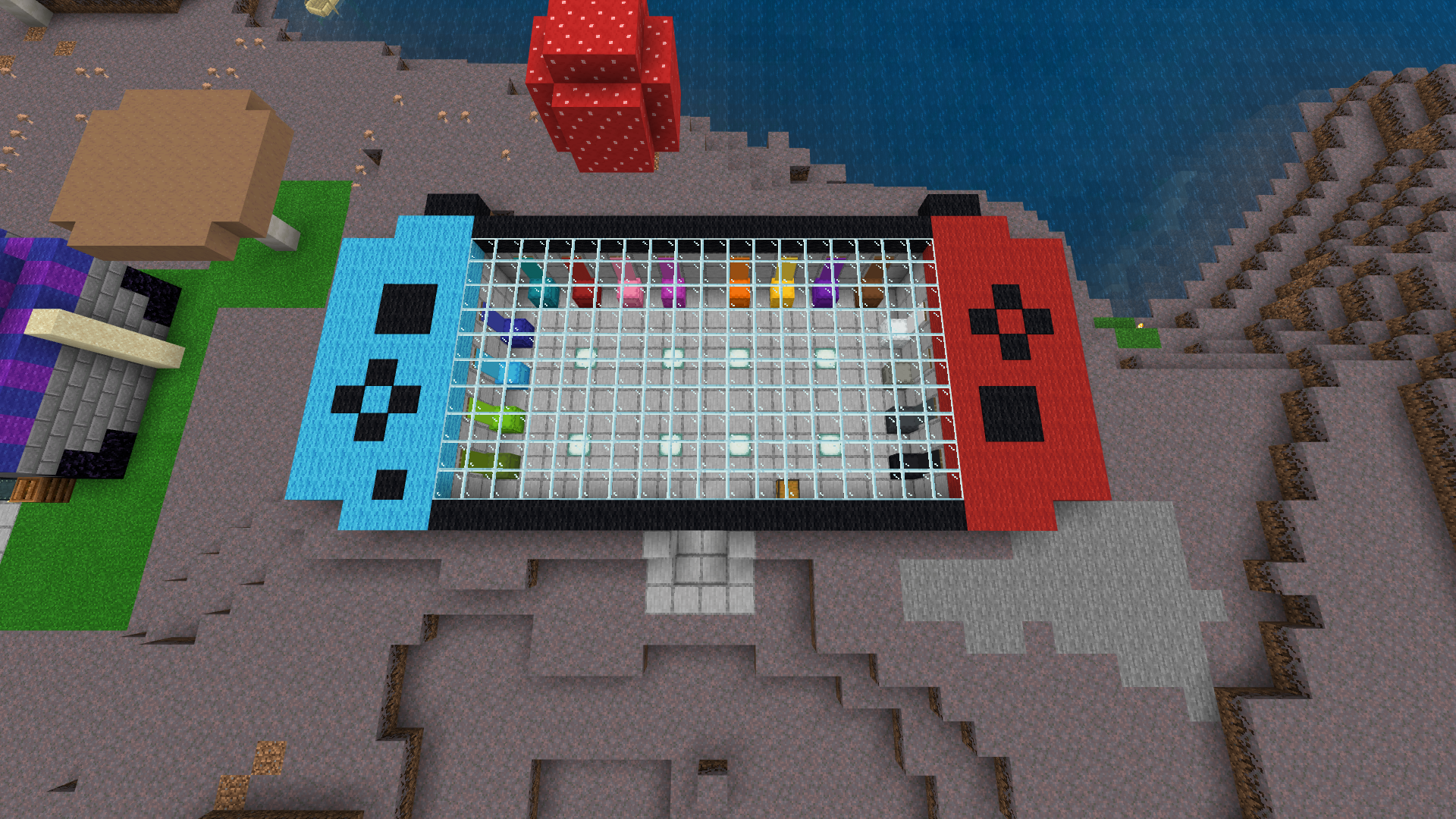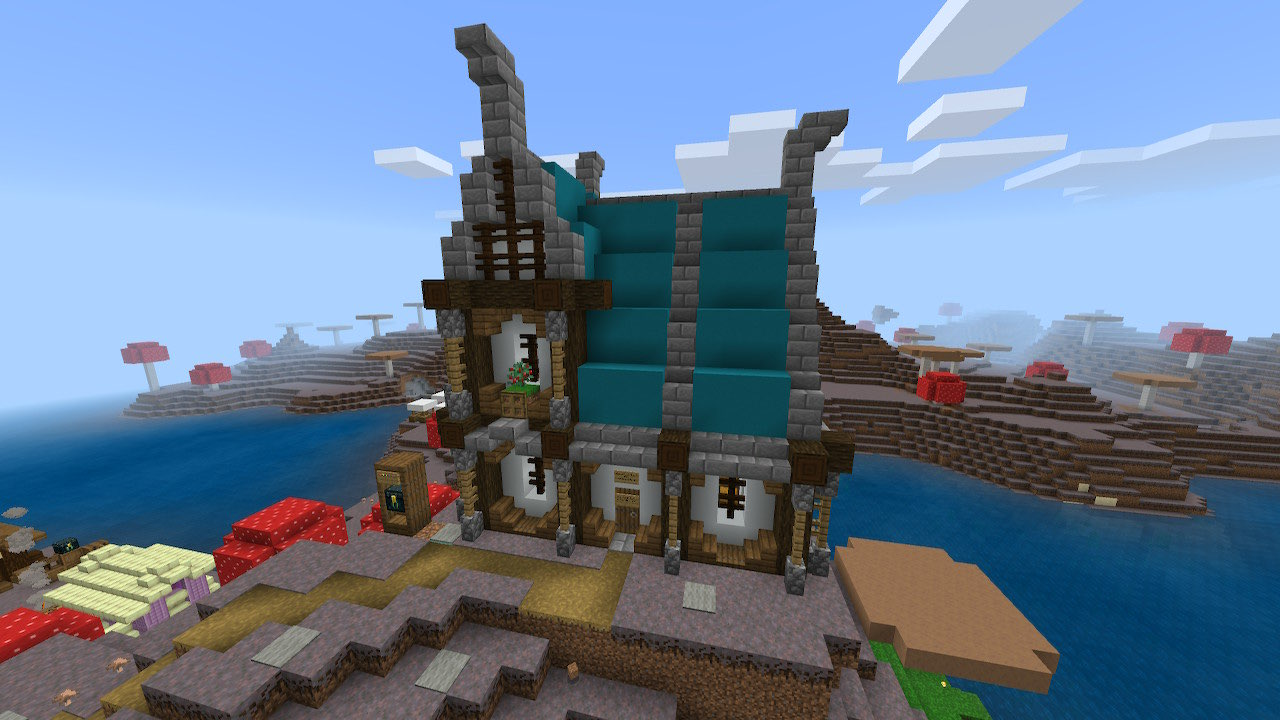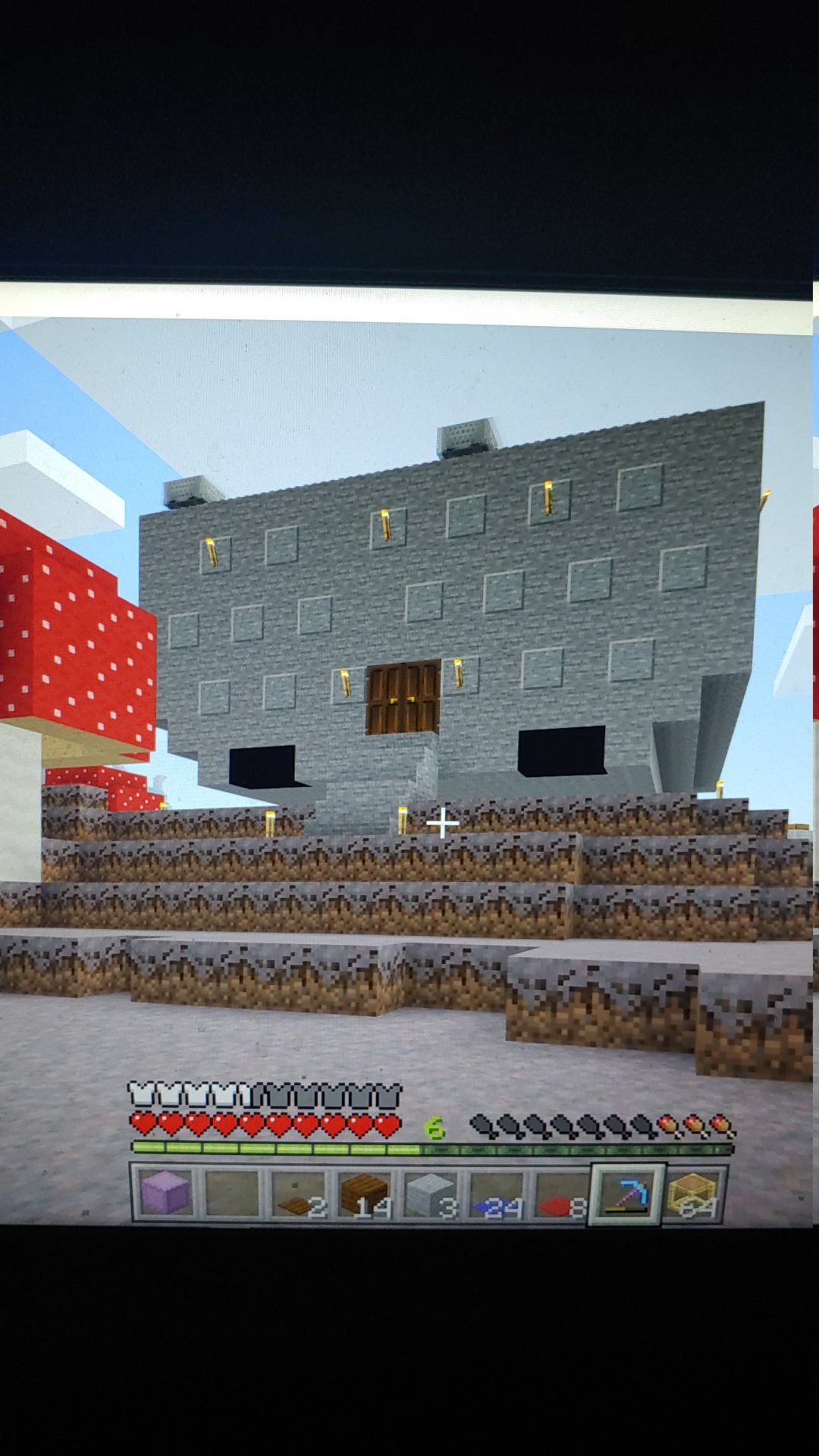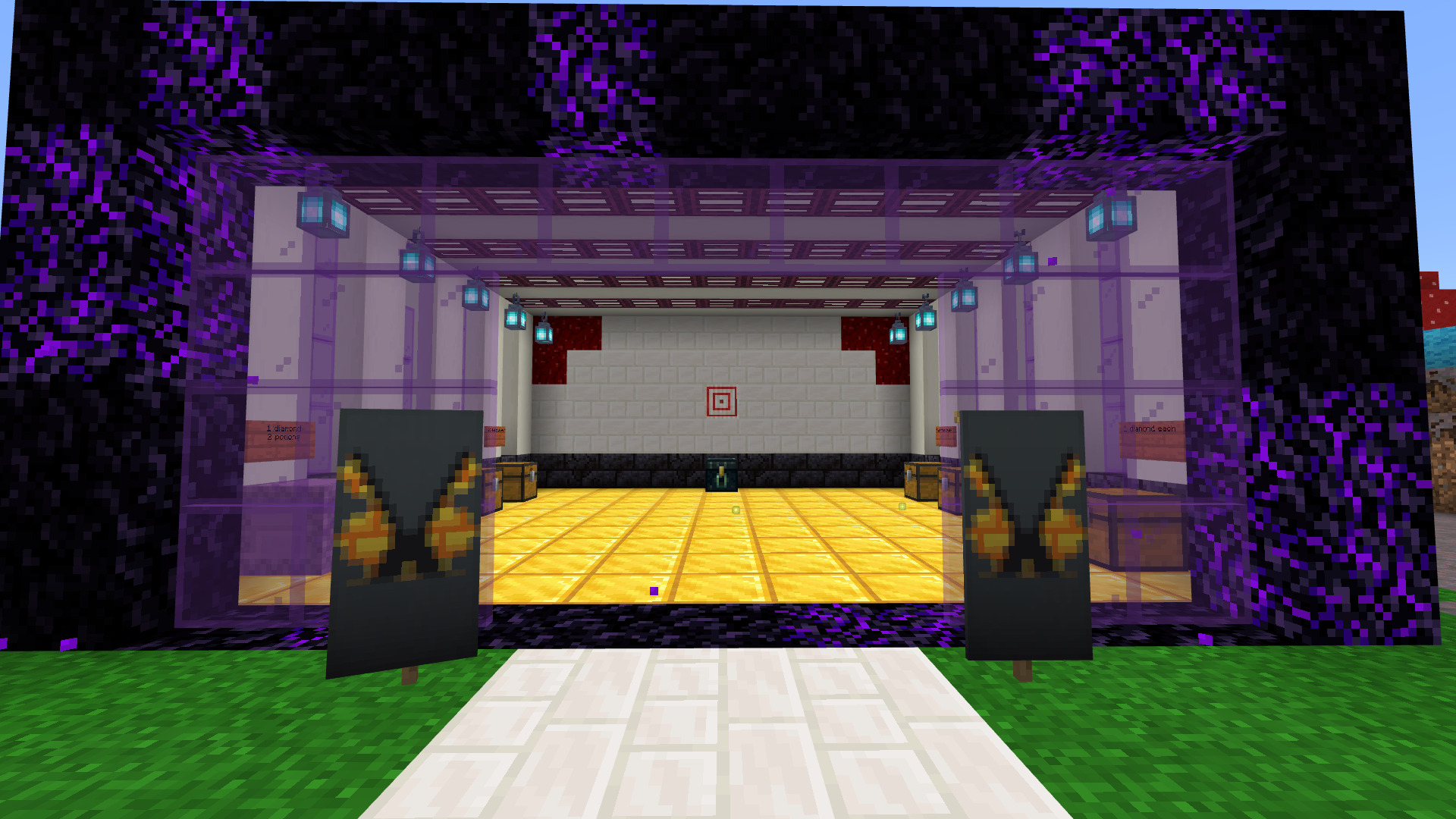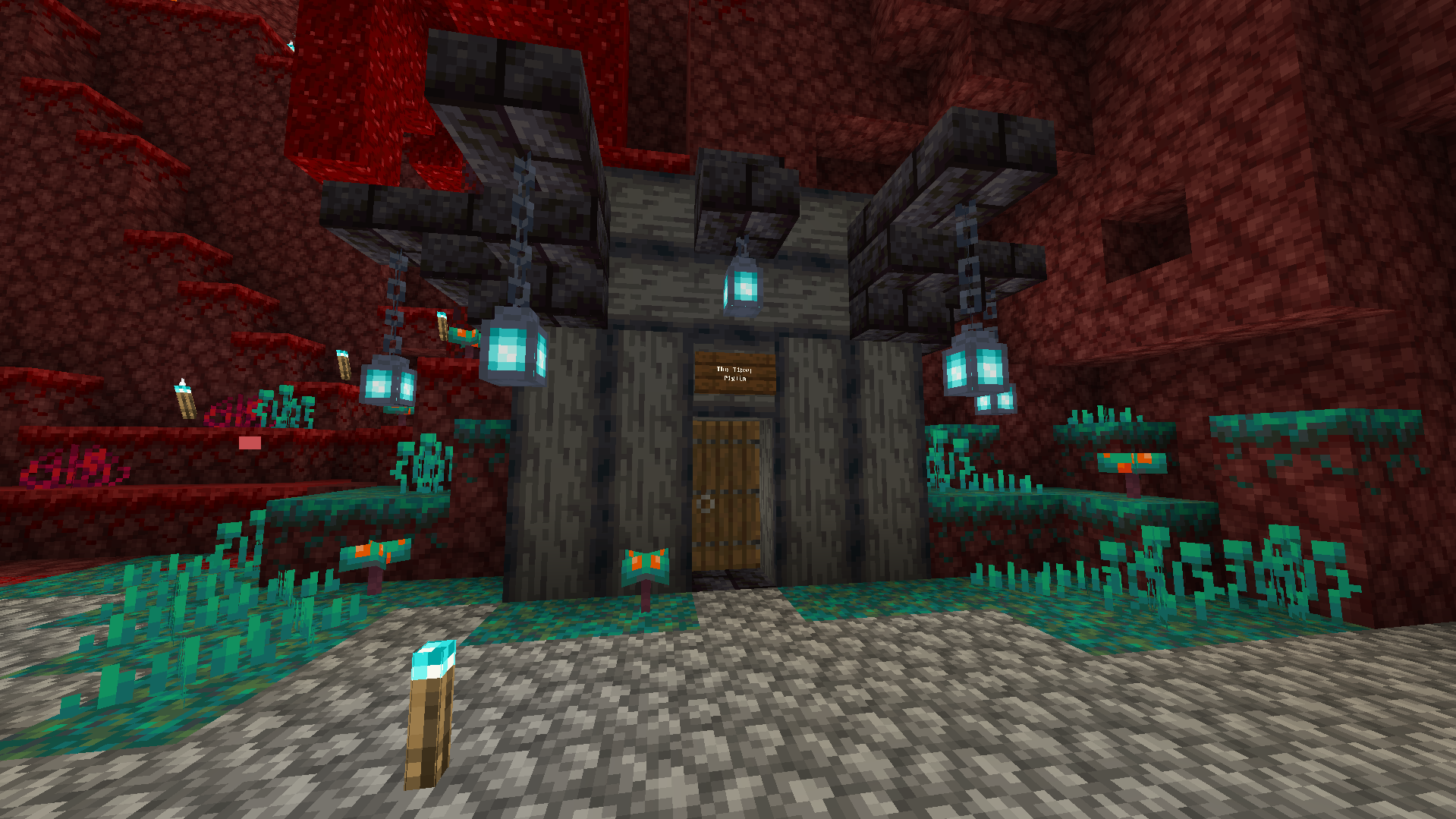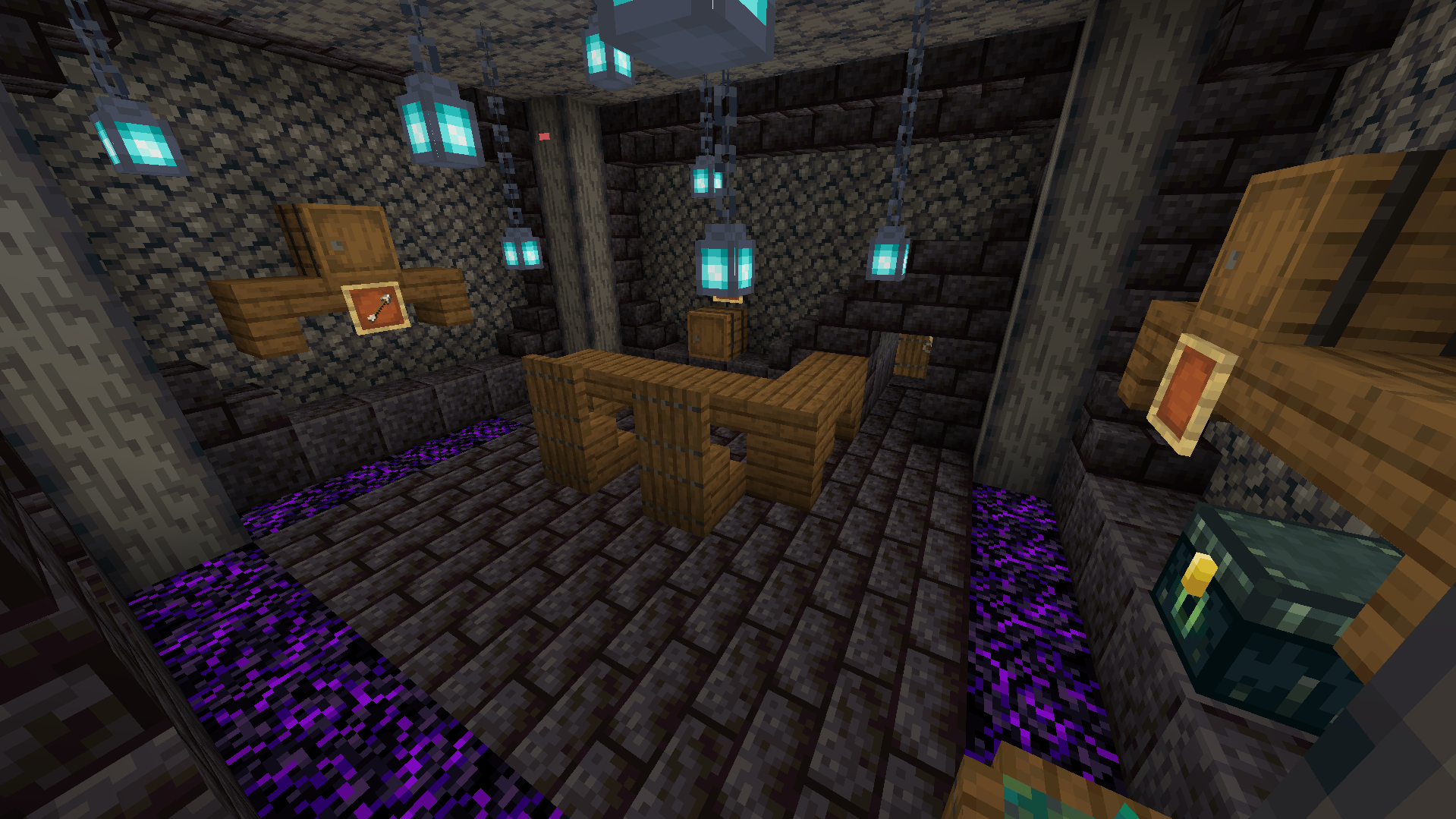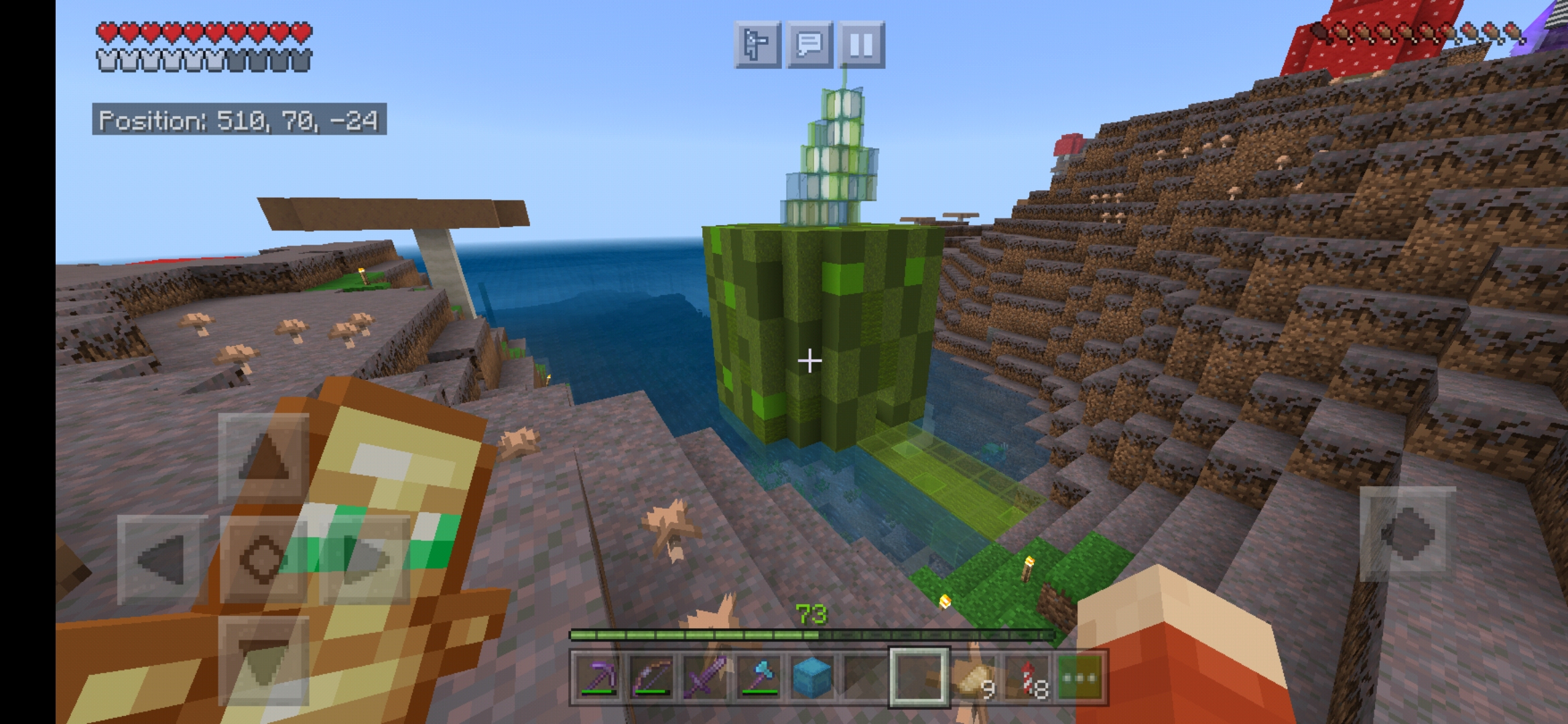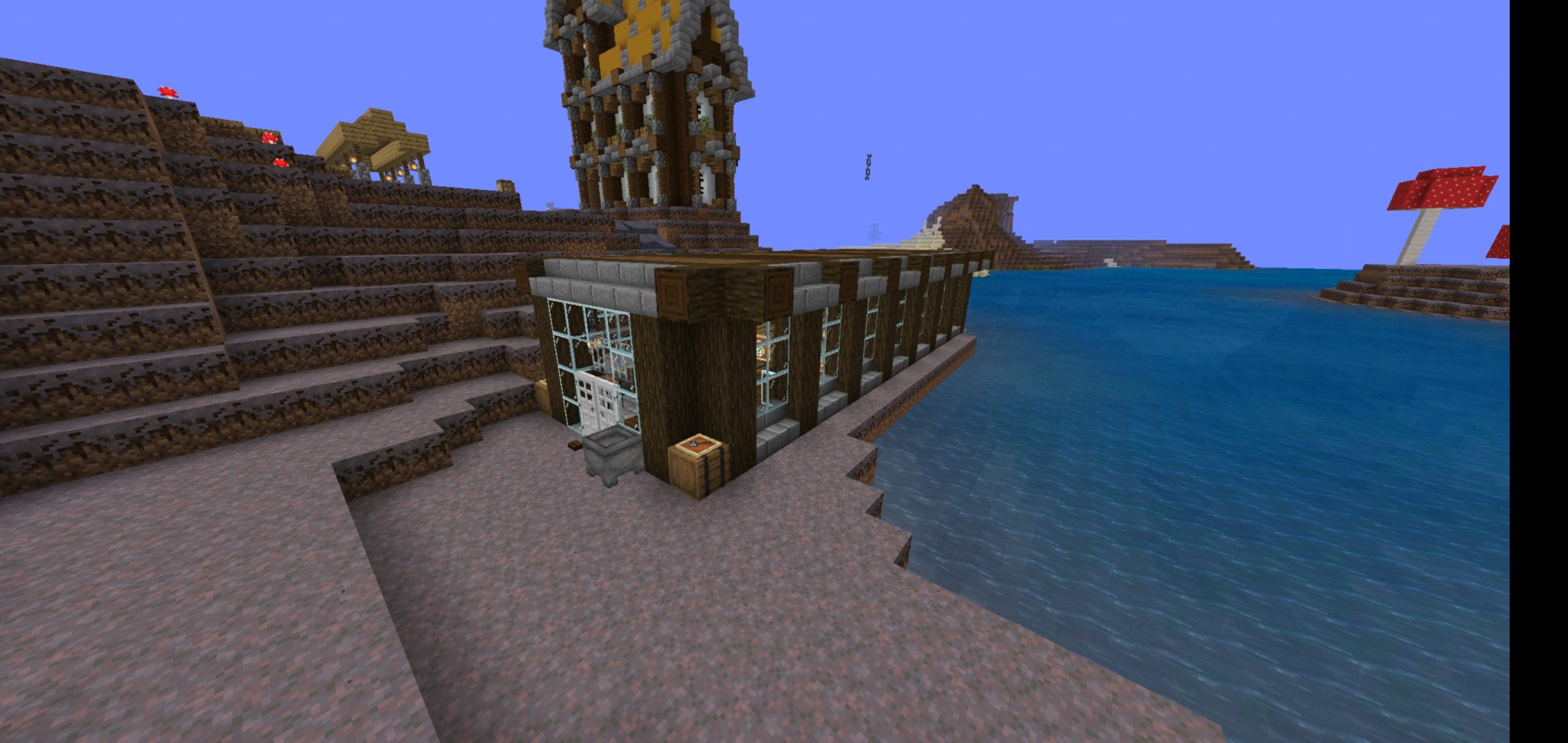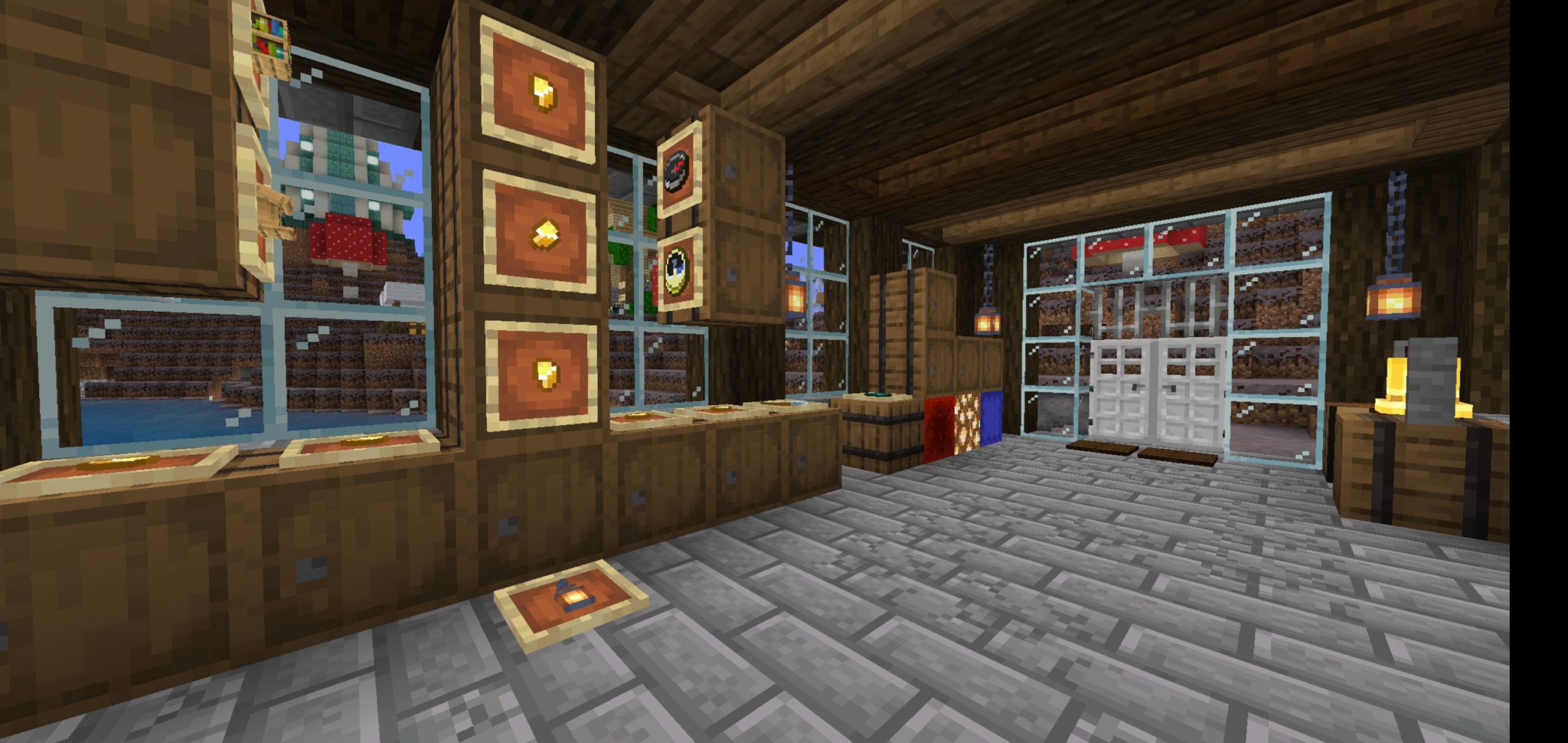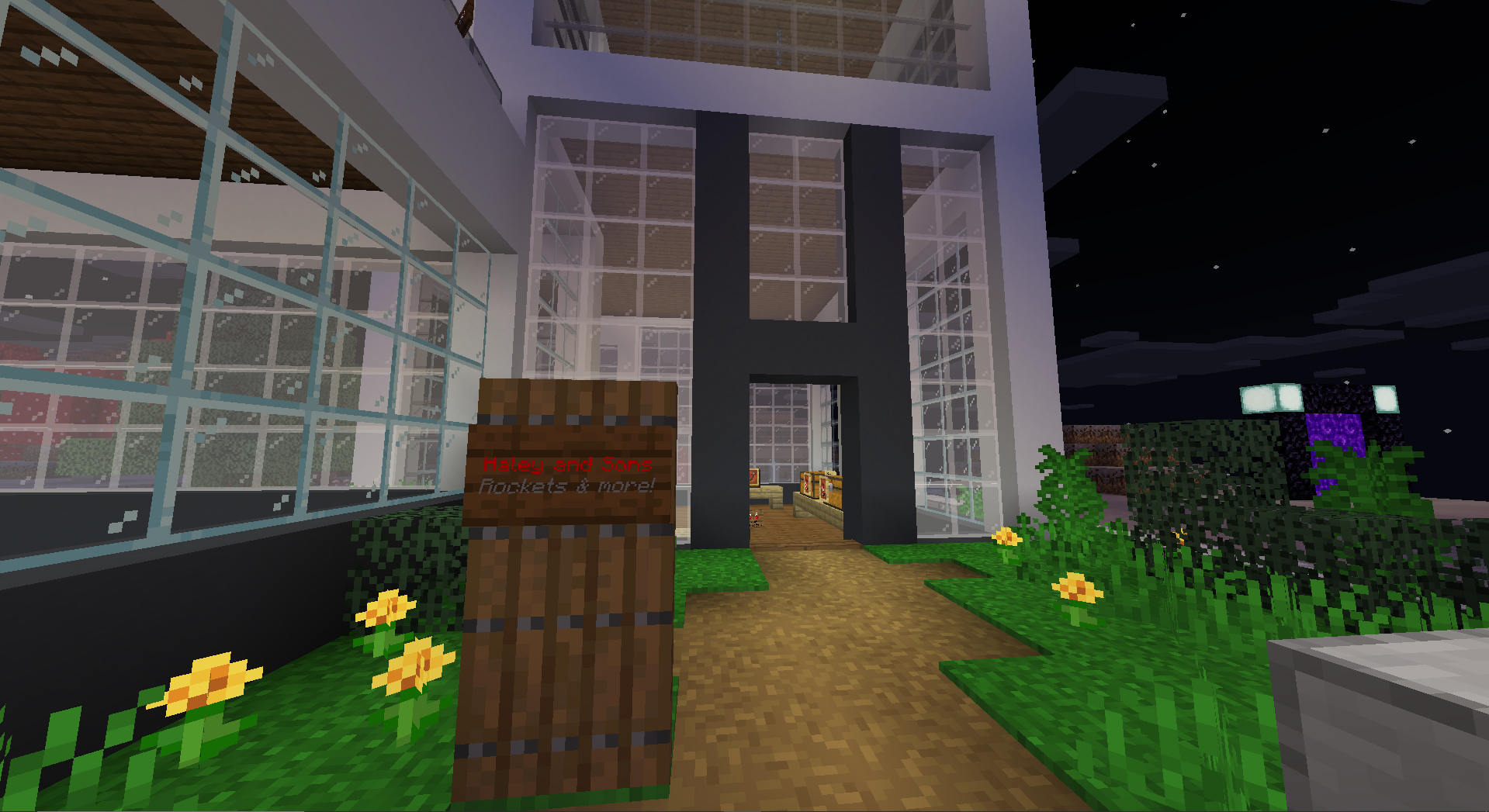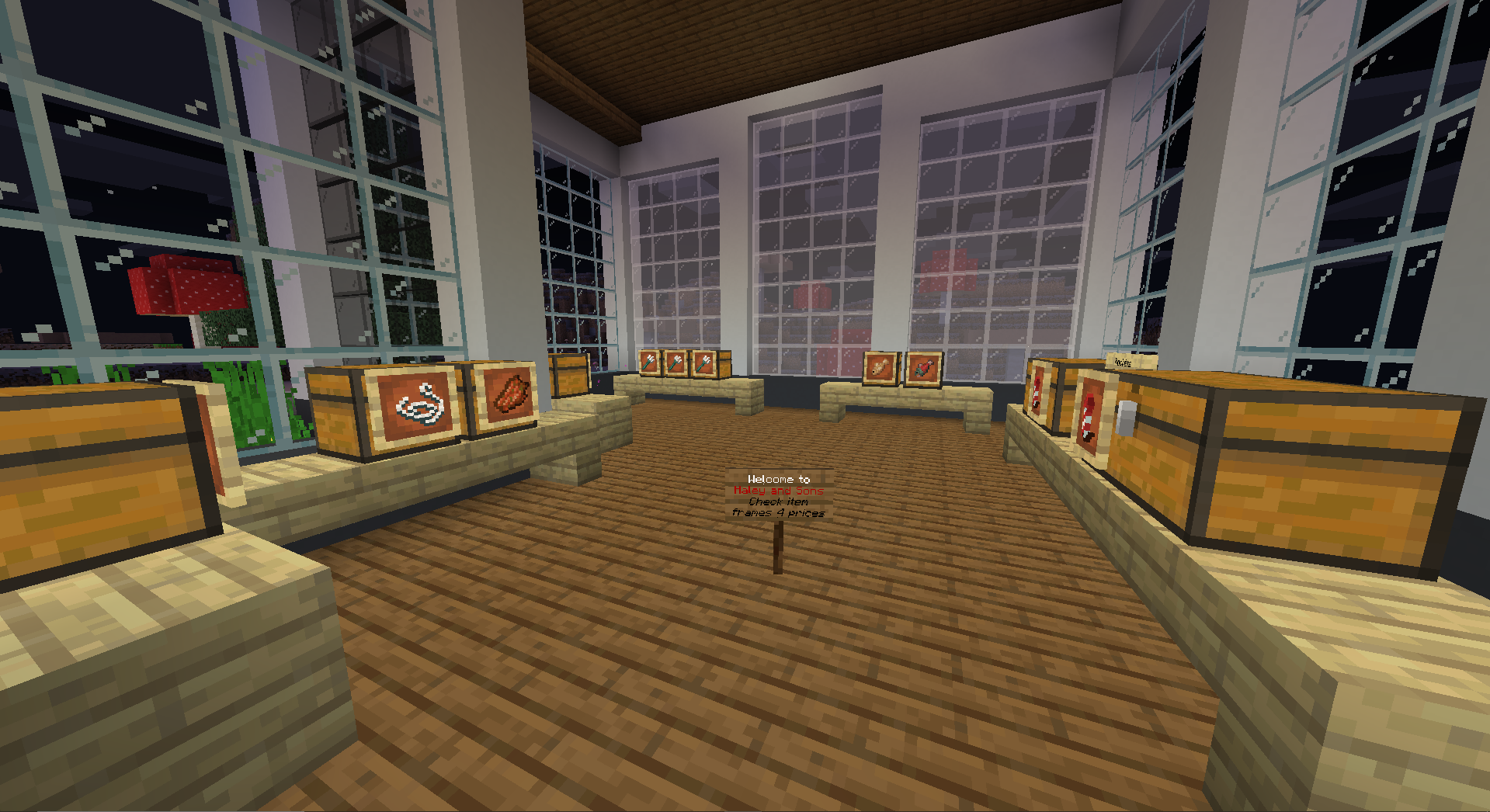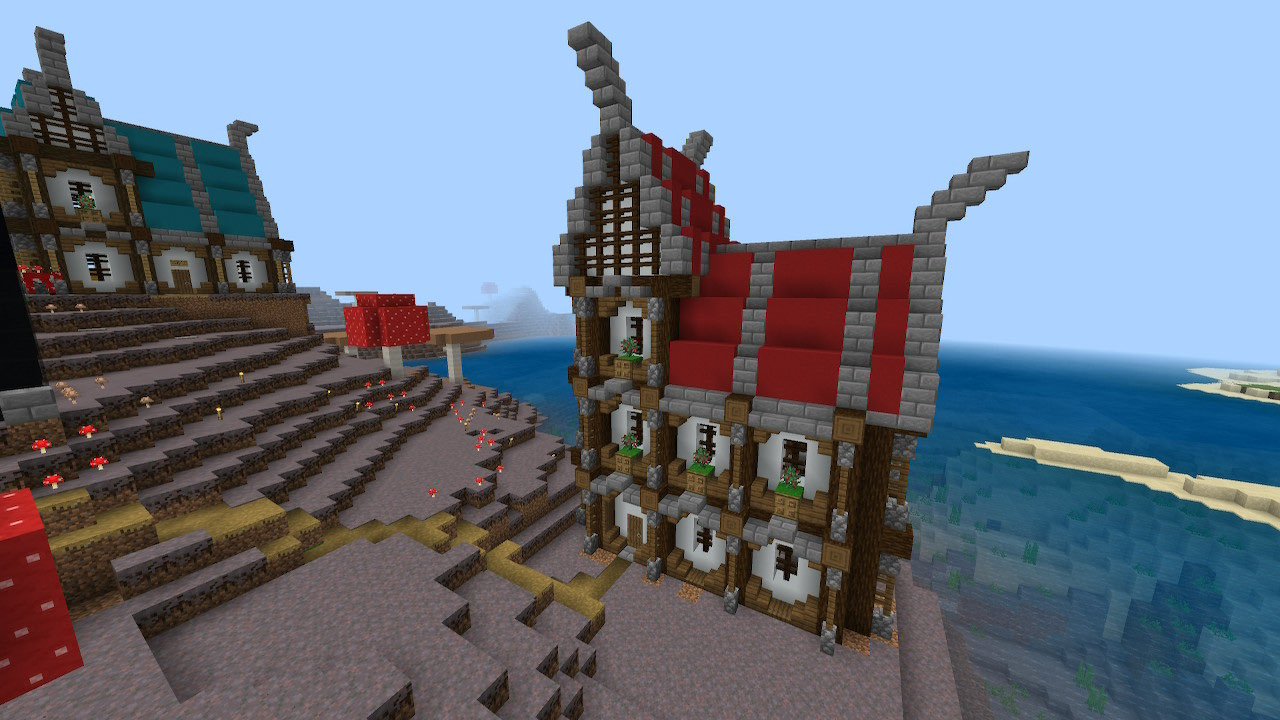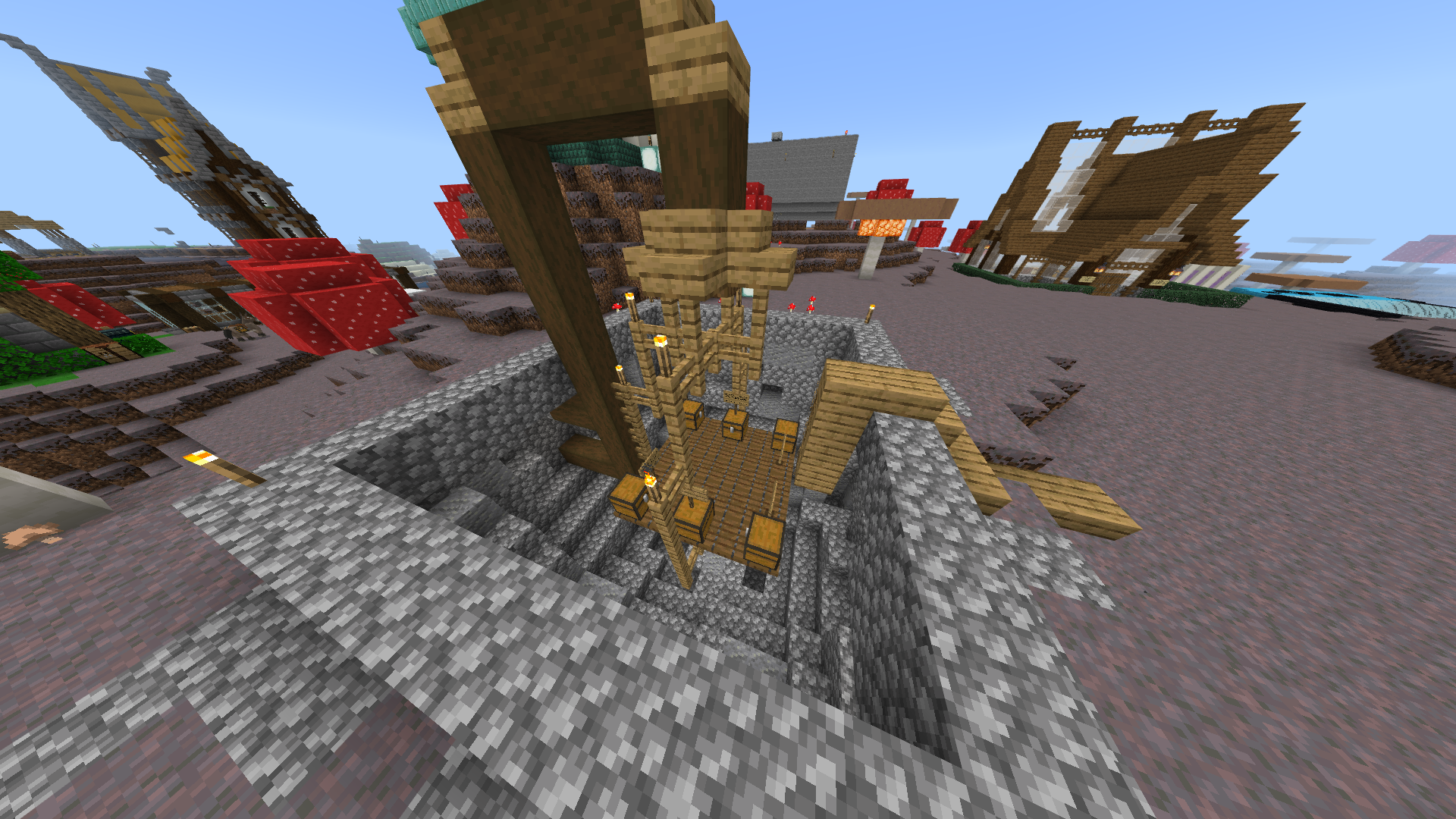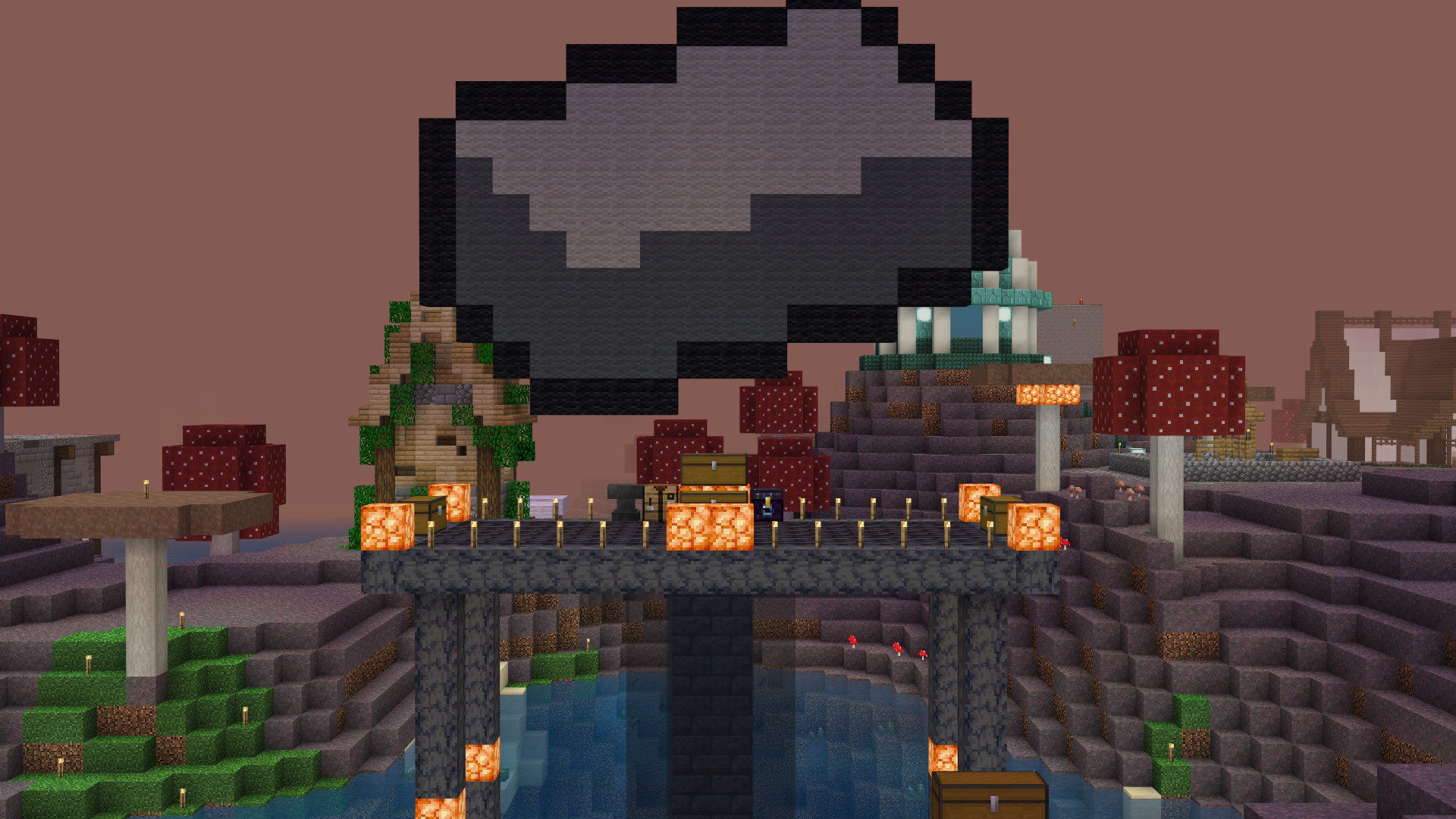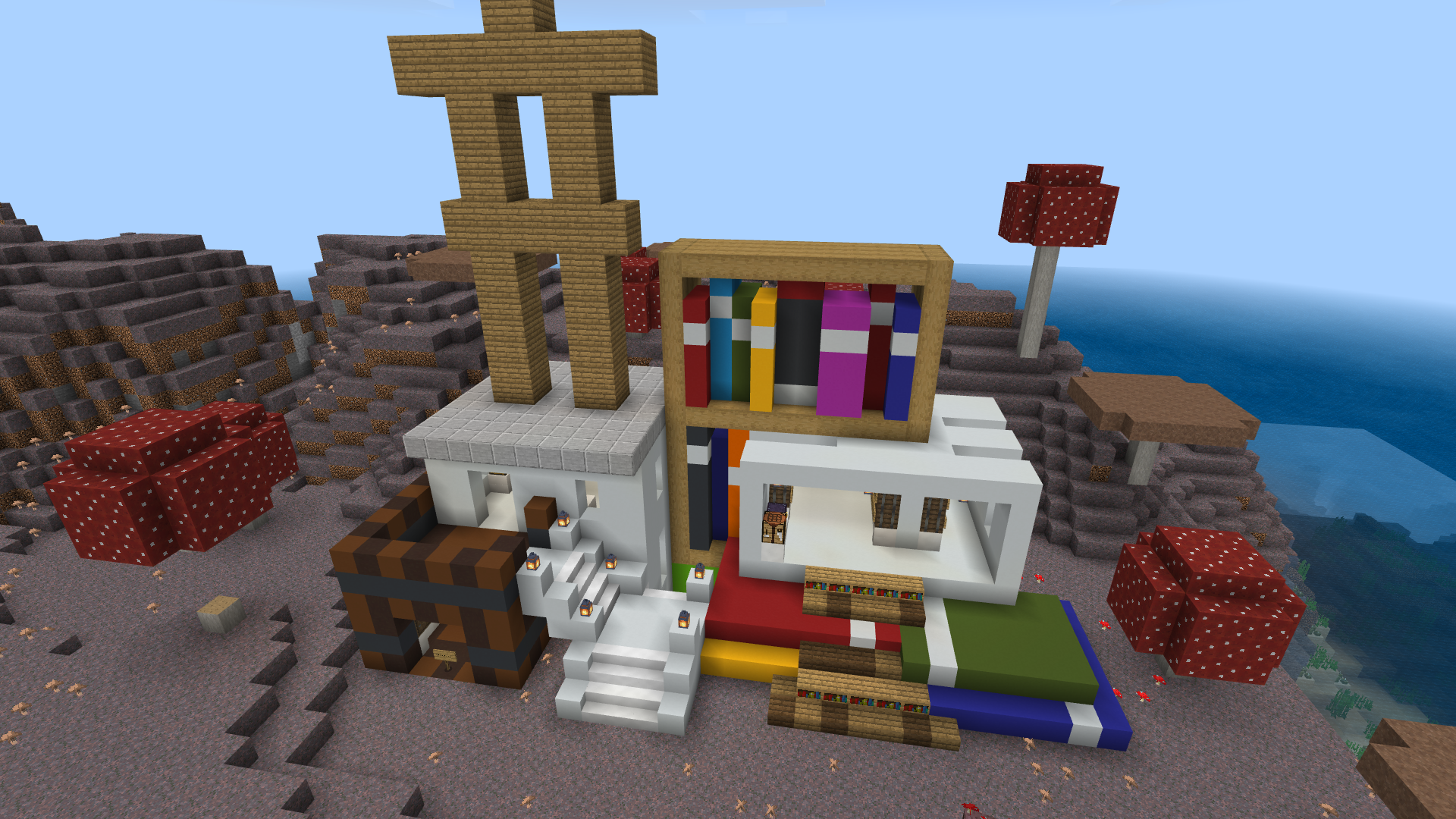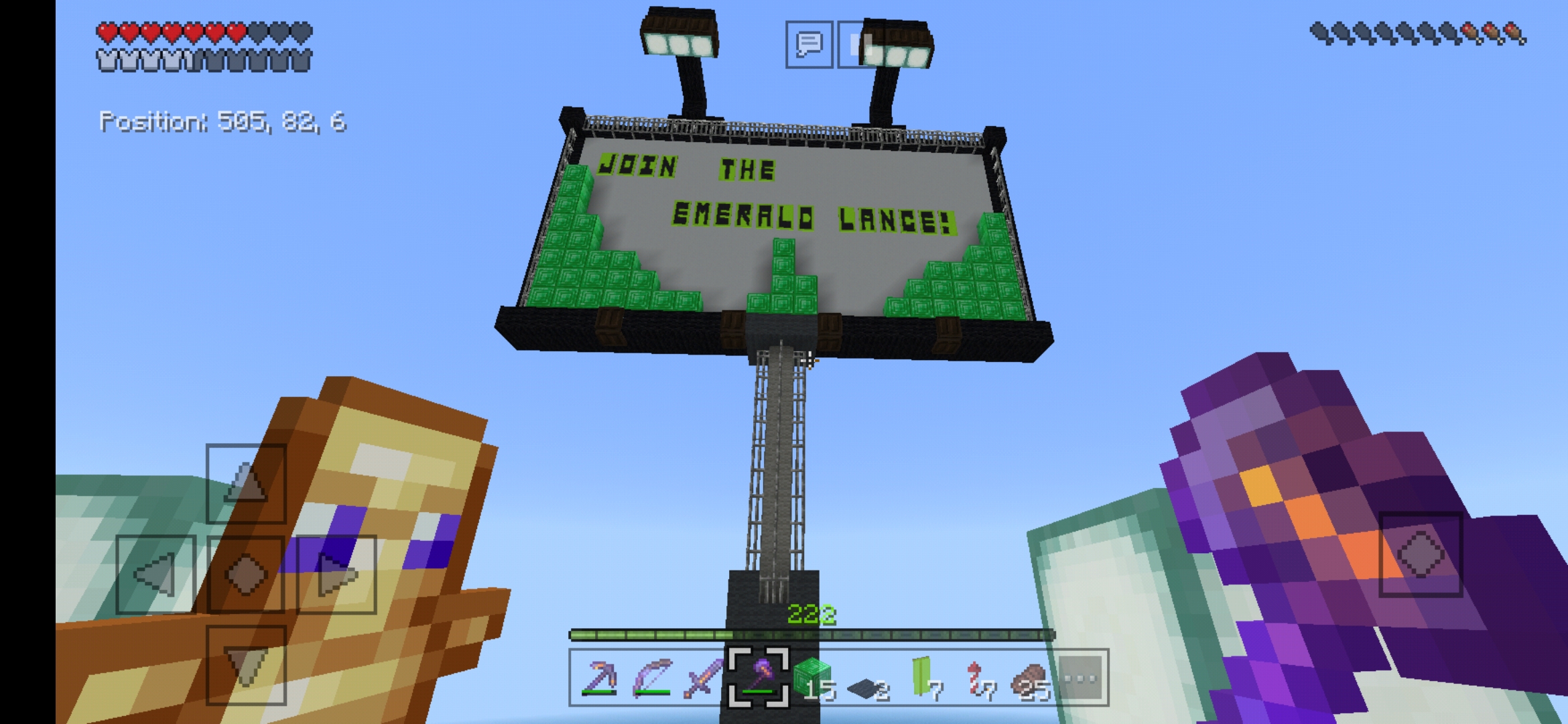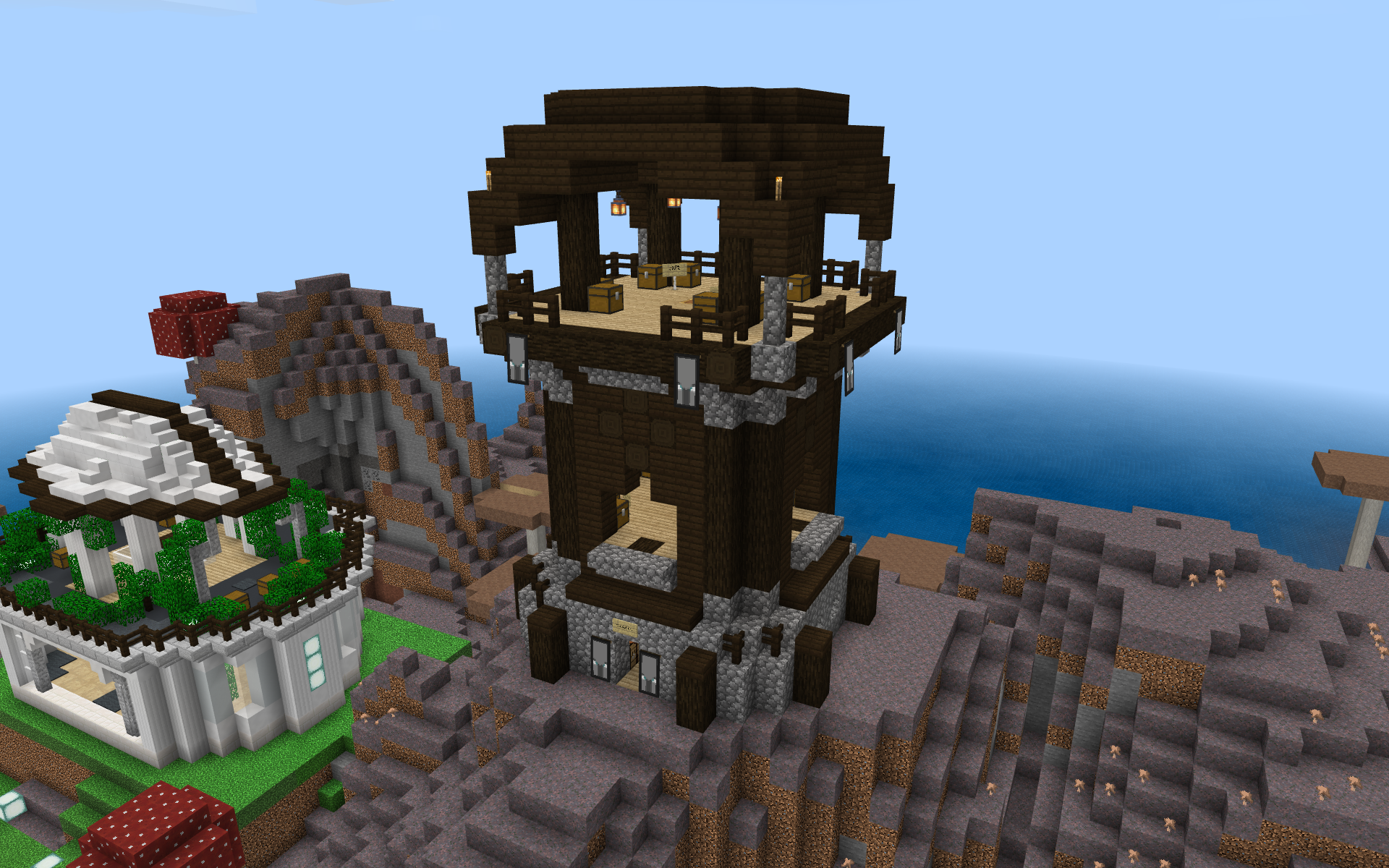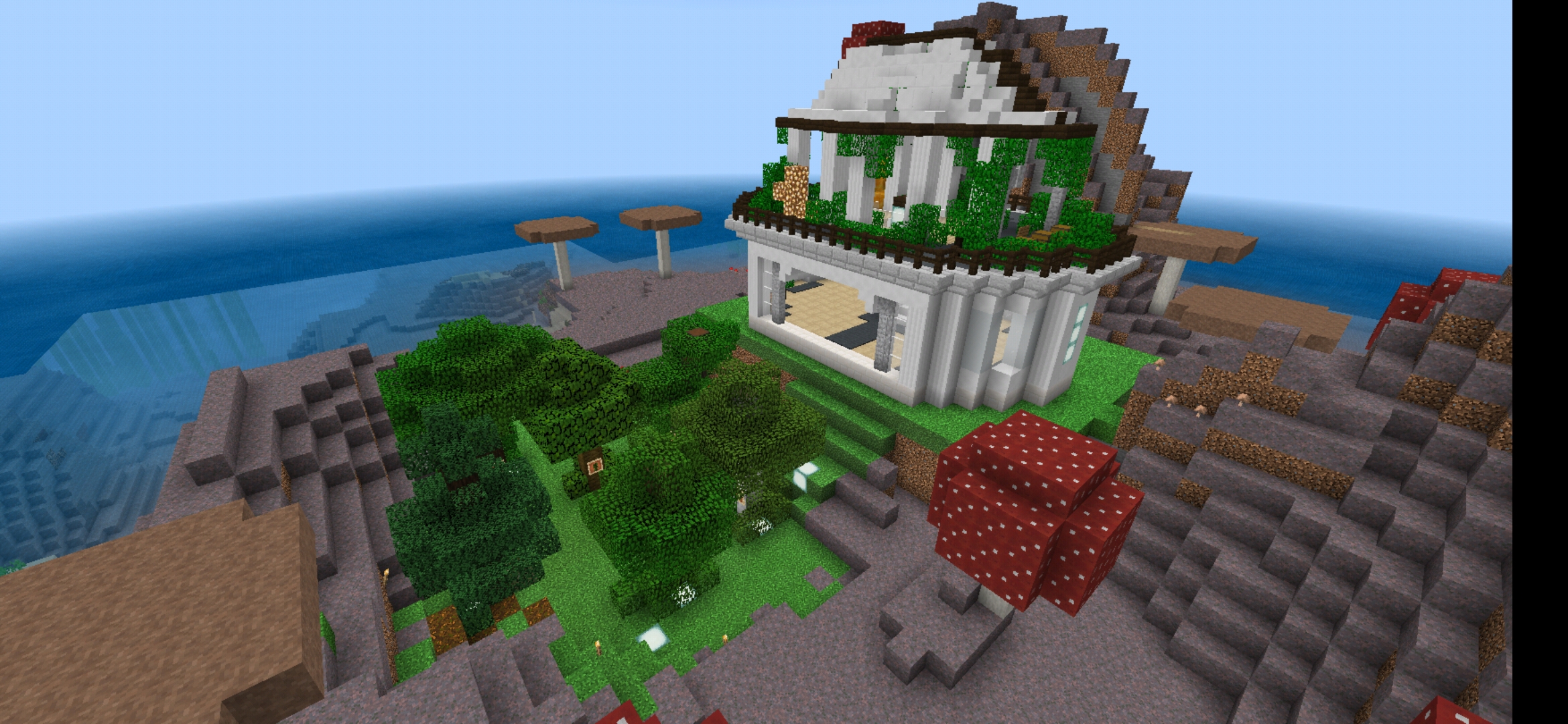 gingee's market stalls I guess
Gays With Glasses Inc. Concrete and Glass
Gays with Glasses Inc. General Store
The Village Idiot (Exterior)
The Village Idiot (Interior)
Haley and Sons (Exterior)
Haley and Sons (Interior)
I can't think of an actual name so George
Evofyn's Emporium and Forest
Also, an honorable mention to GearsTheDorky and GnatJet who both ran travelling deco services. Since they didn't have physical shop locations I couldn't feature them here, but without them v3 wouldn't have been nearly as beautiful so thanks for the awesome work!
---
Evercraft v3 Base Highlights
Version 3 was definitely the season of "mega-bases" on Evercraft. Castles, floating islands, and more dotted the landscape. Check out some of the awesome builds that players called home for version 3.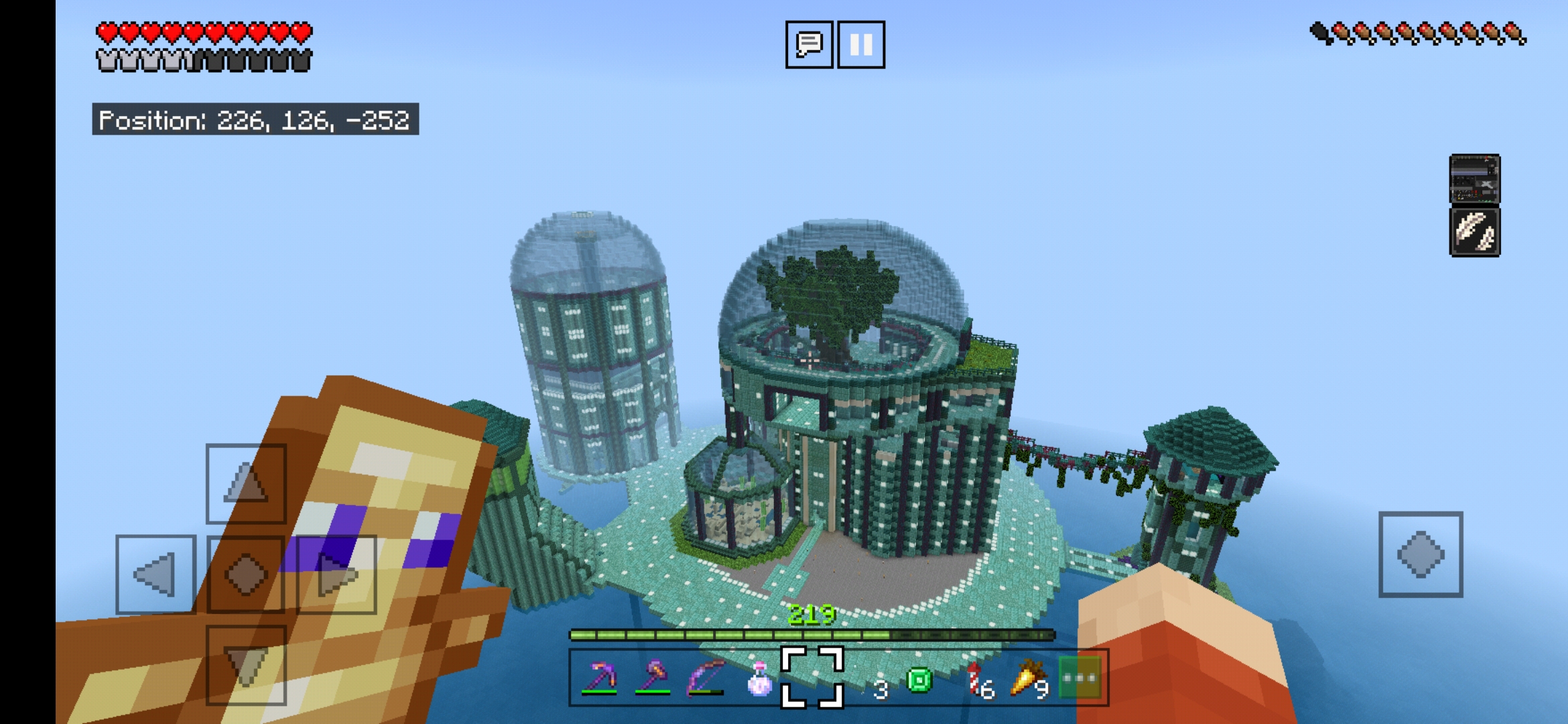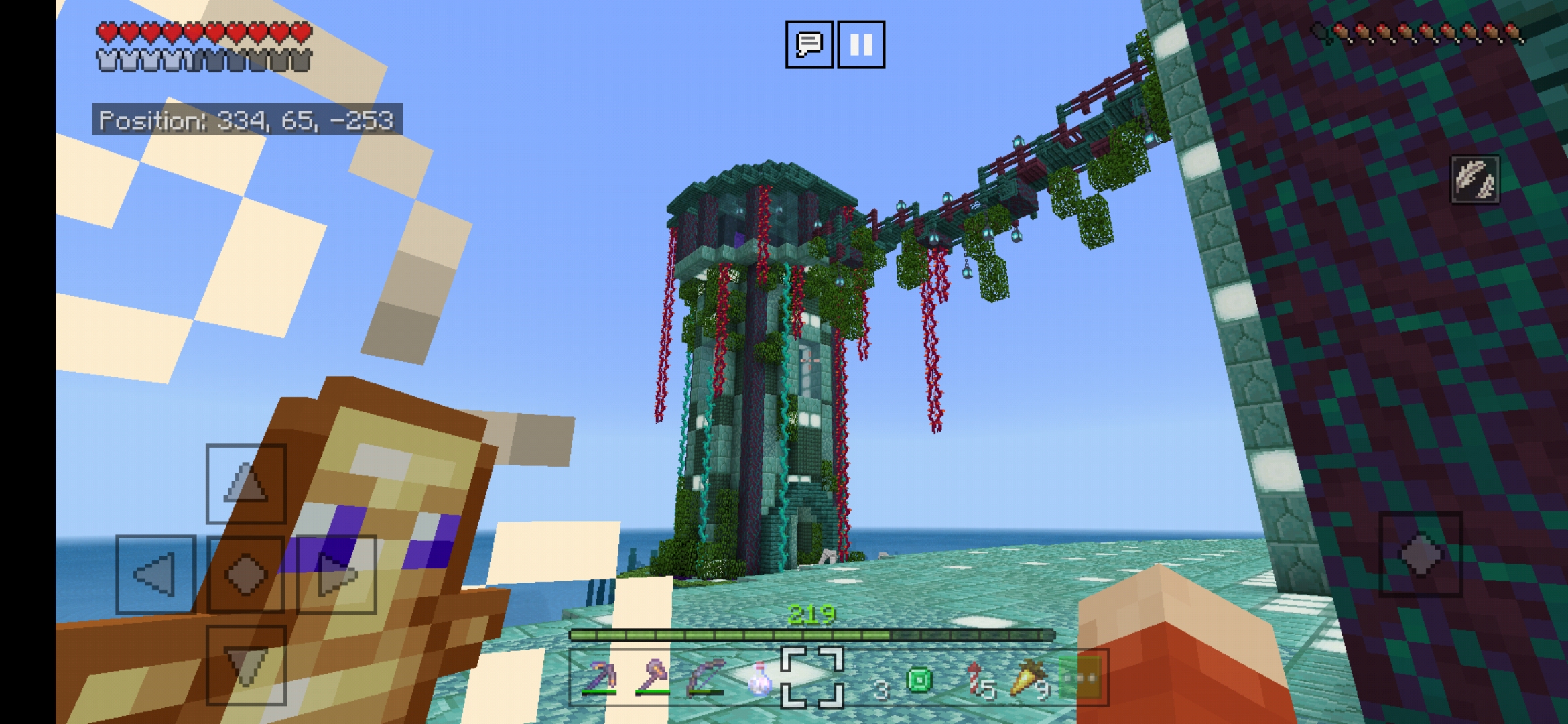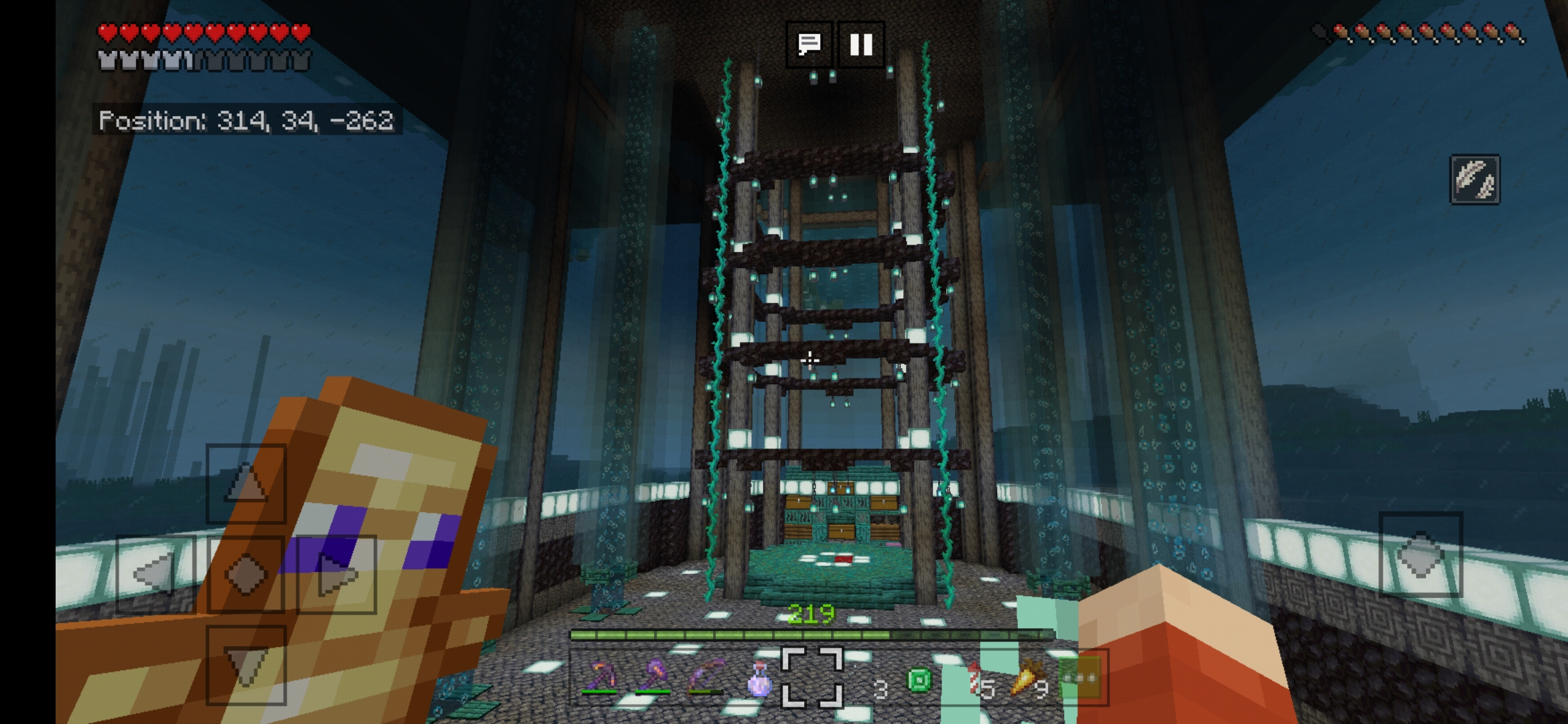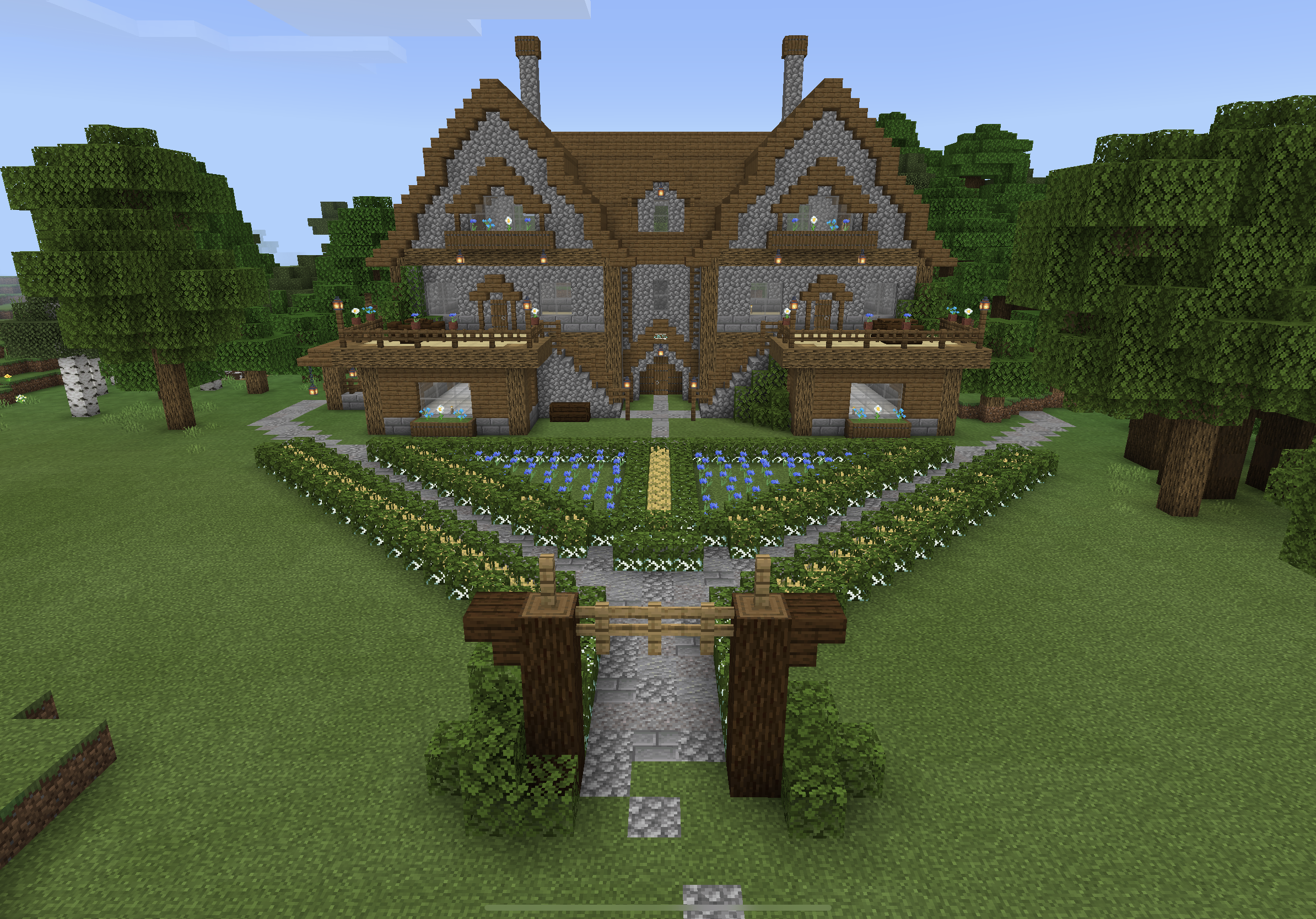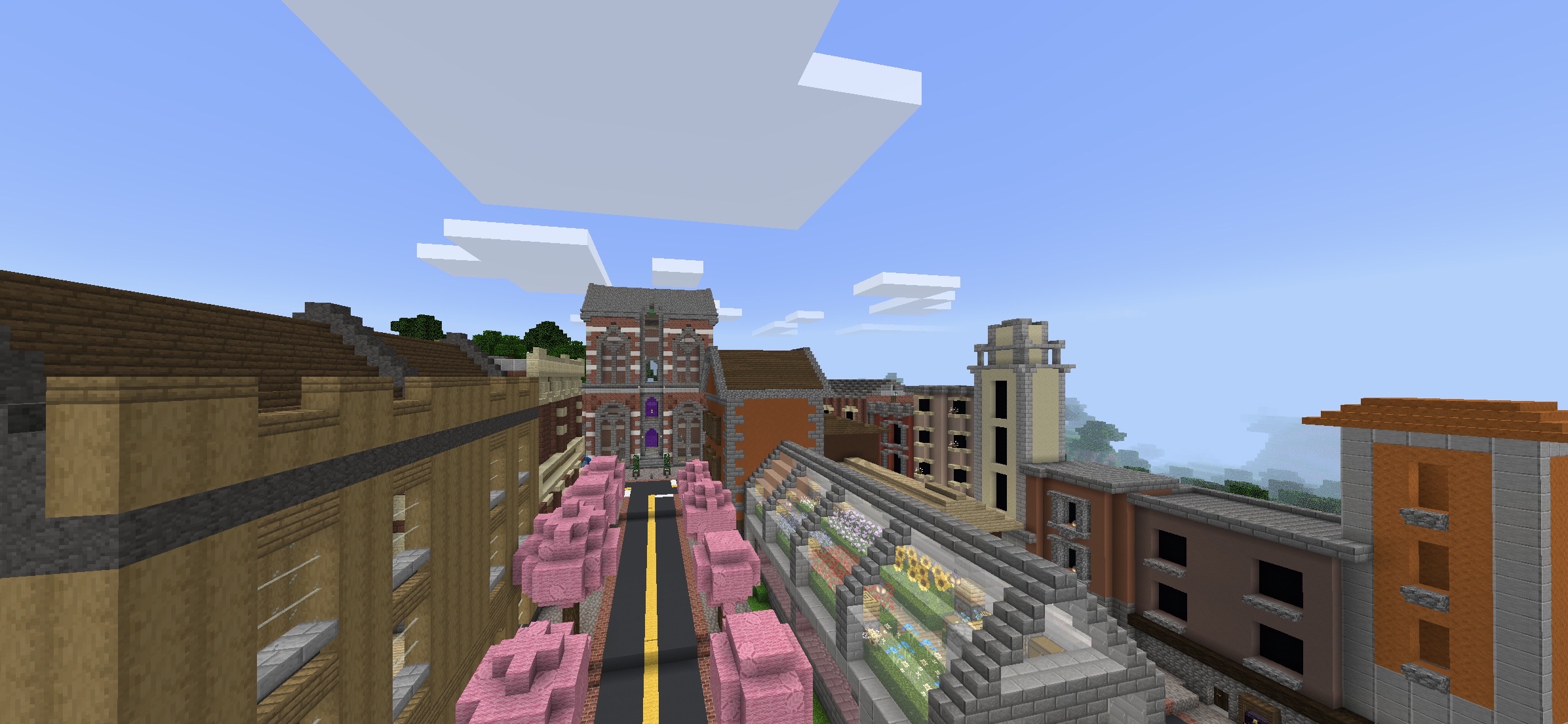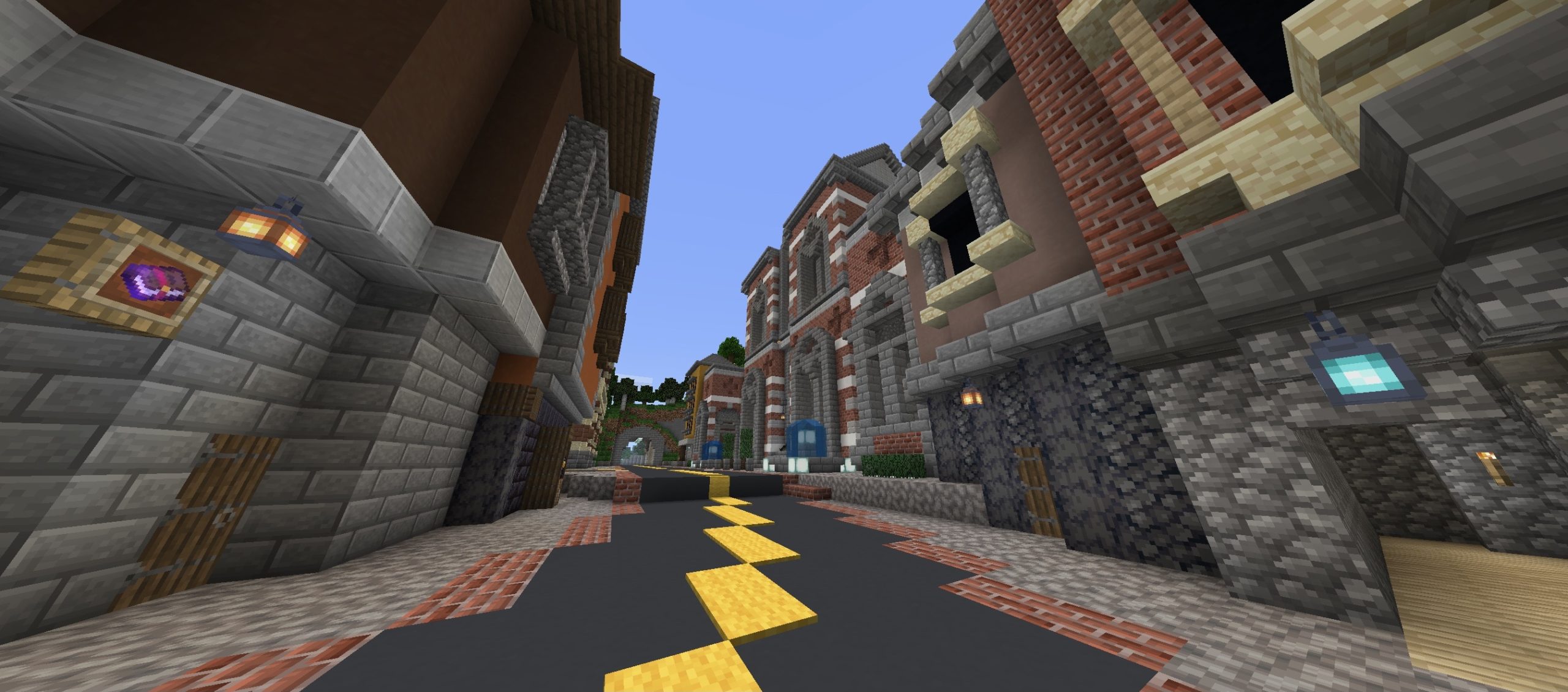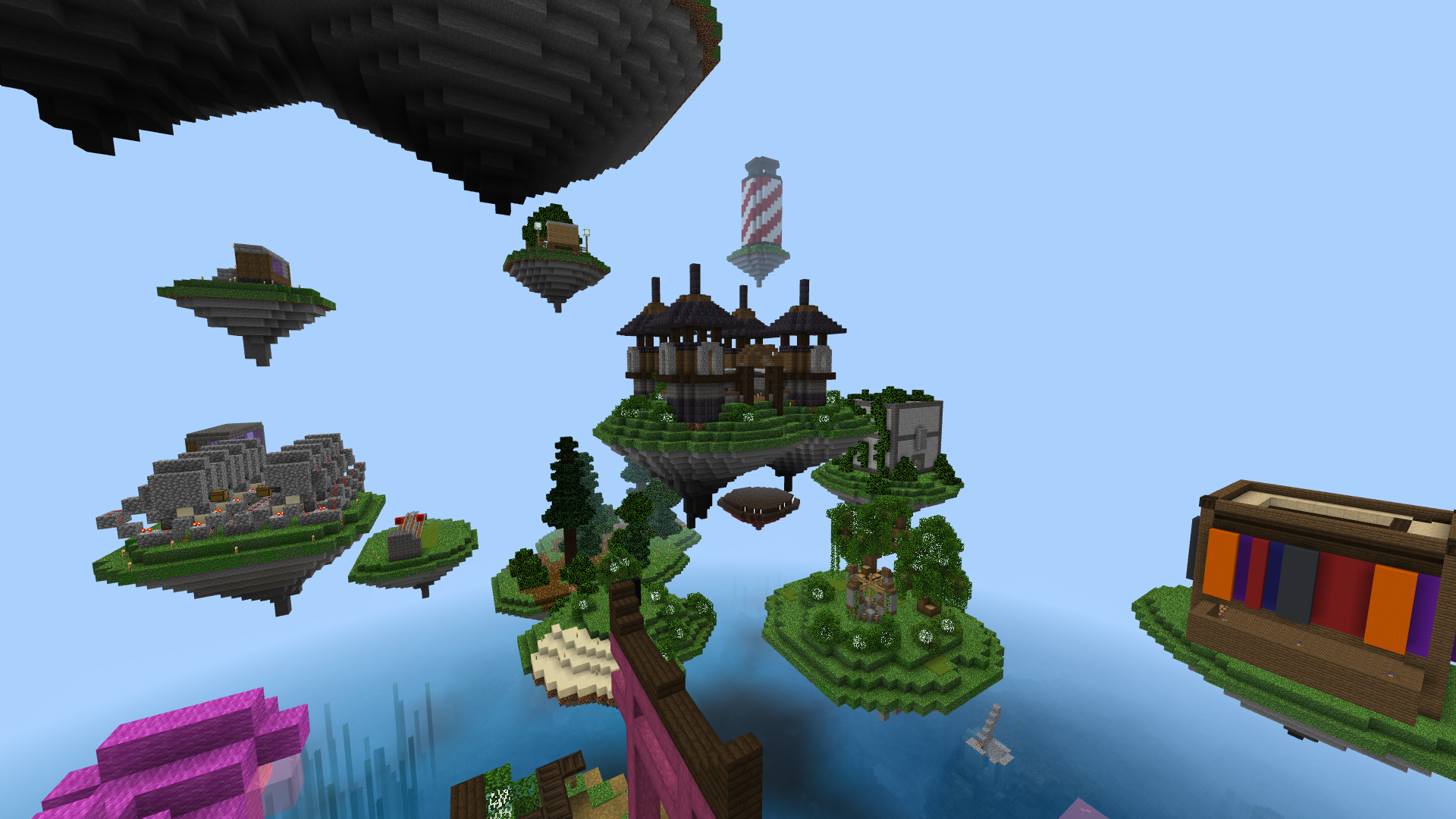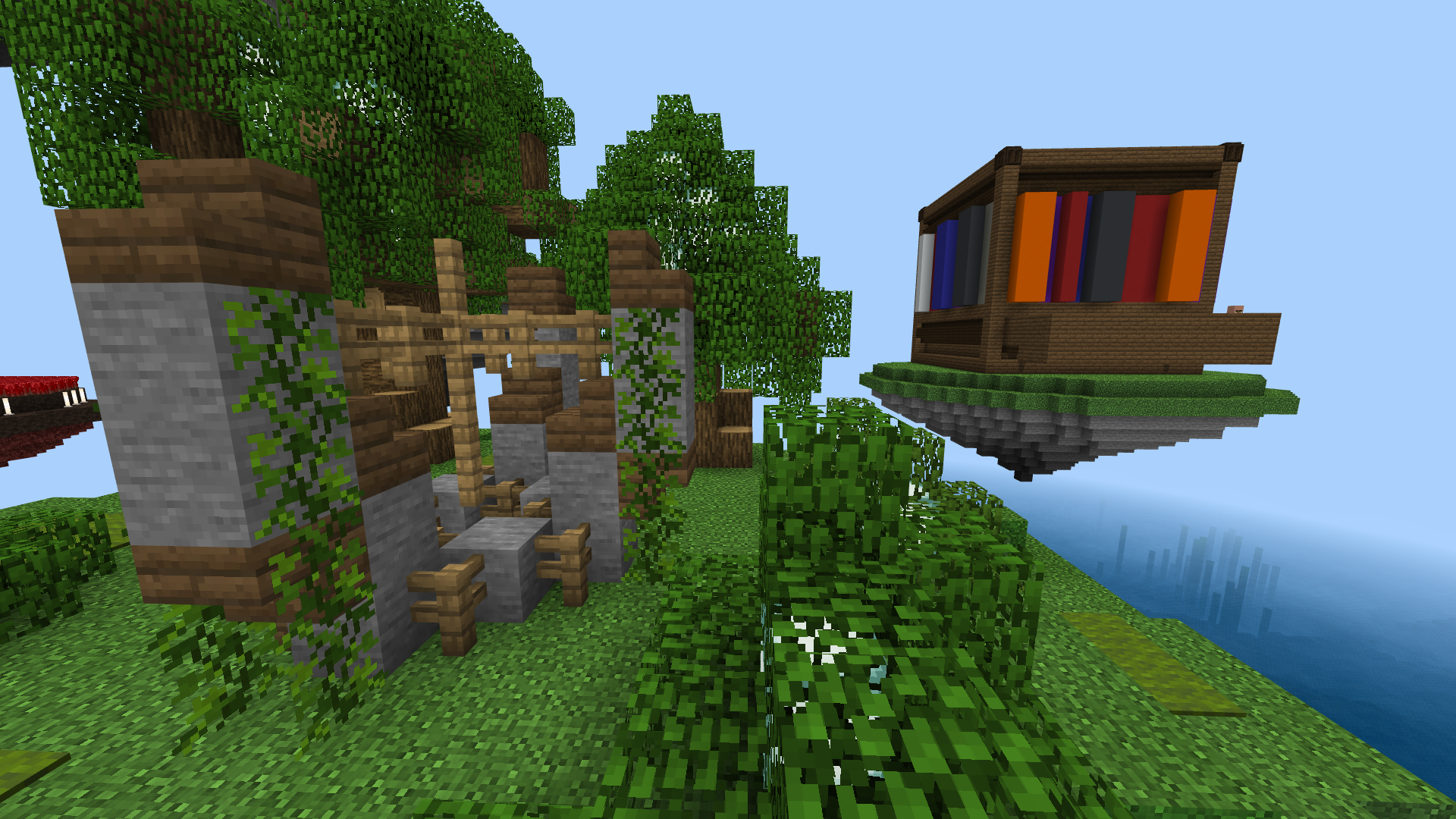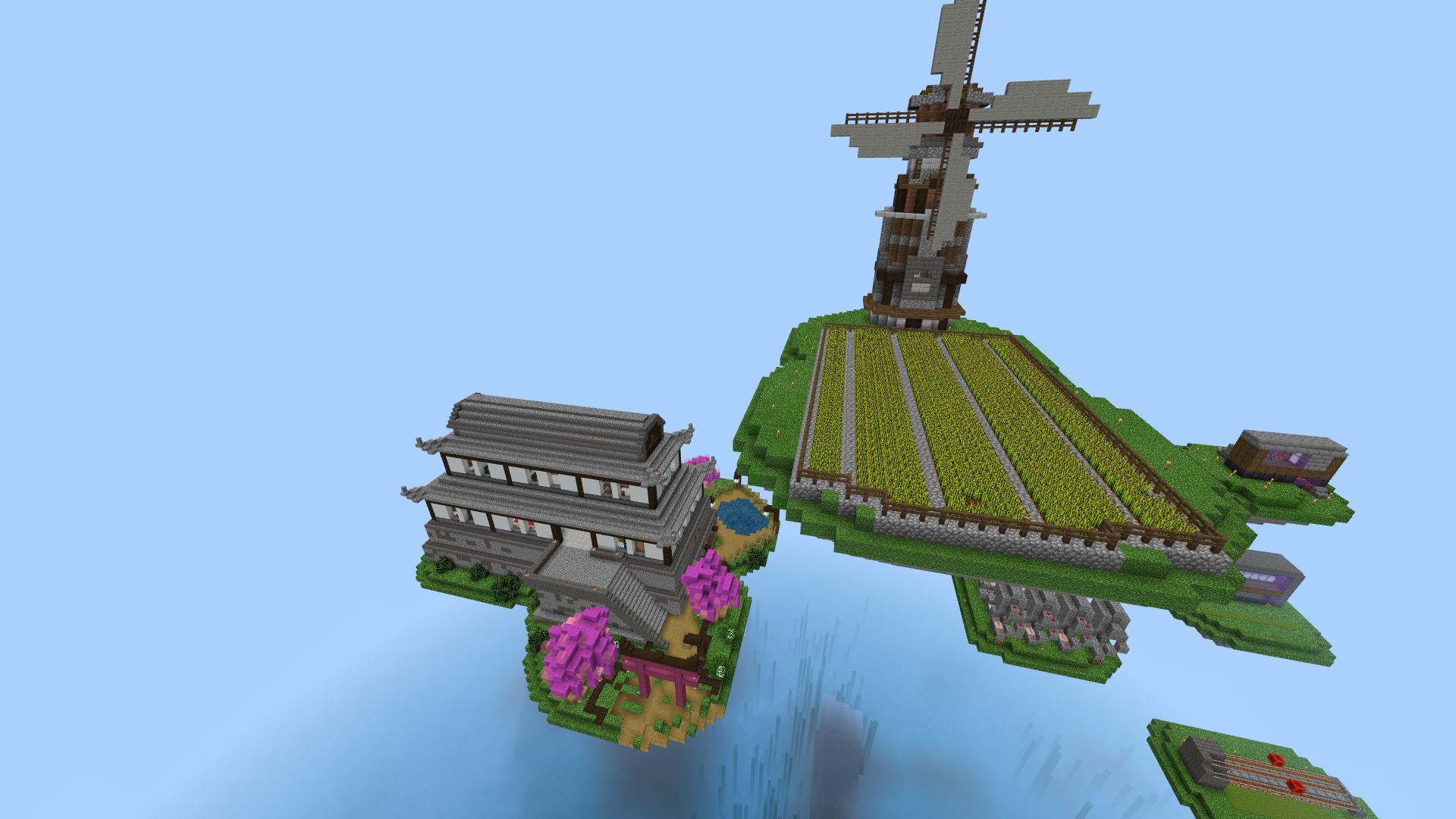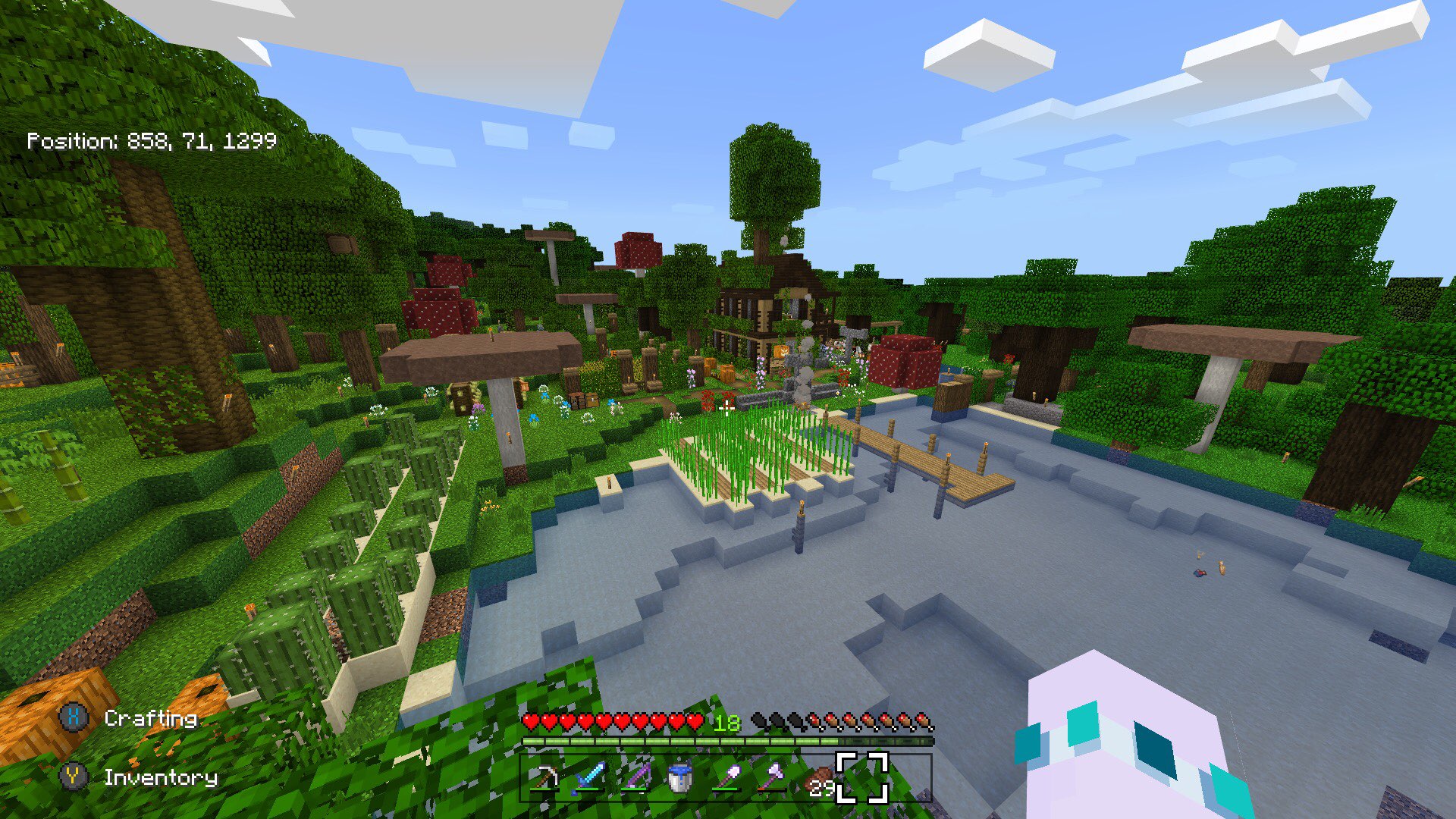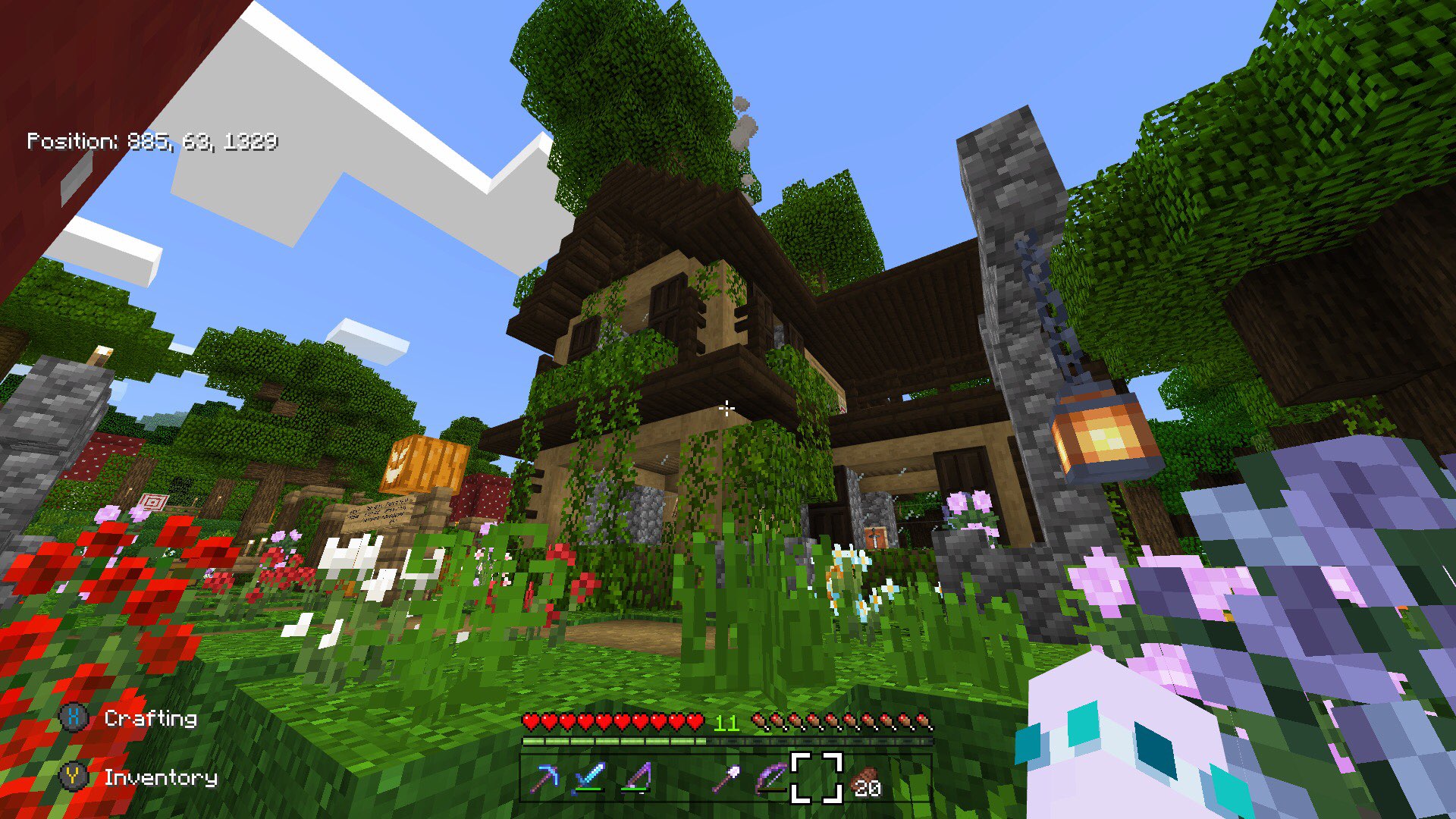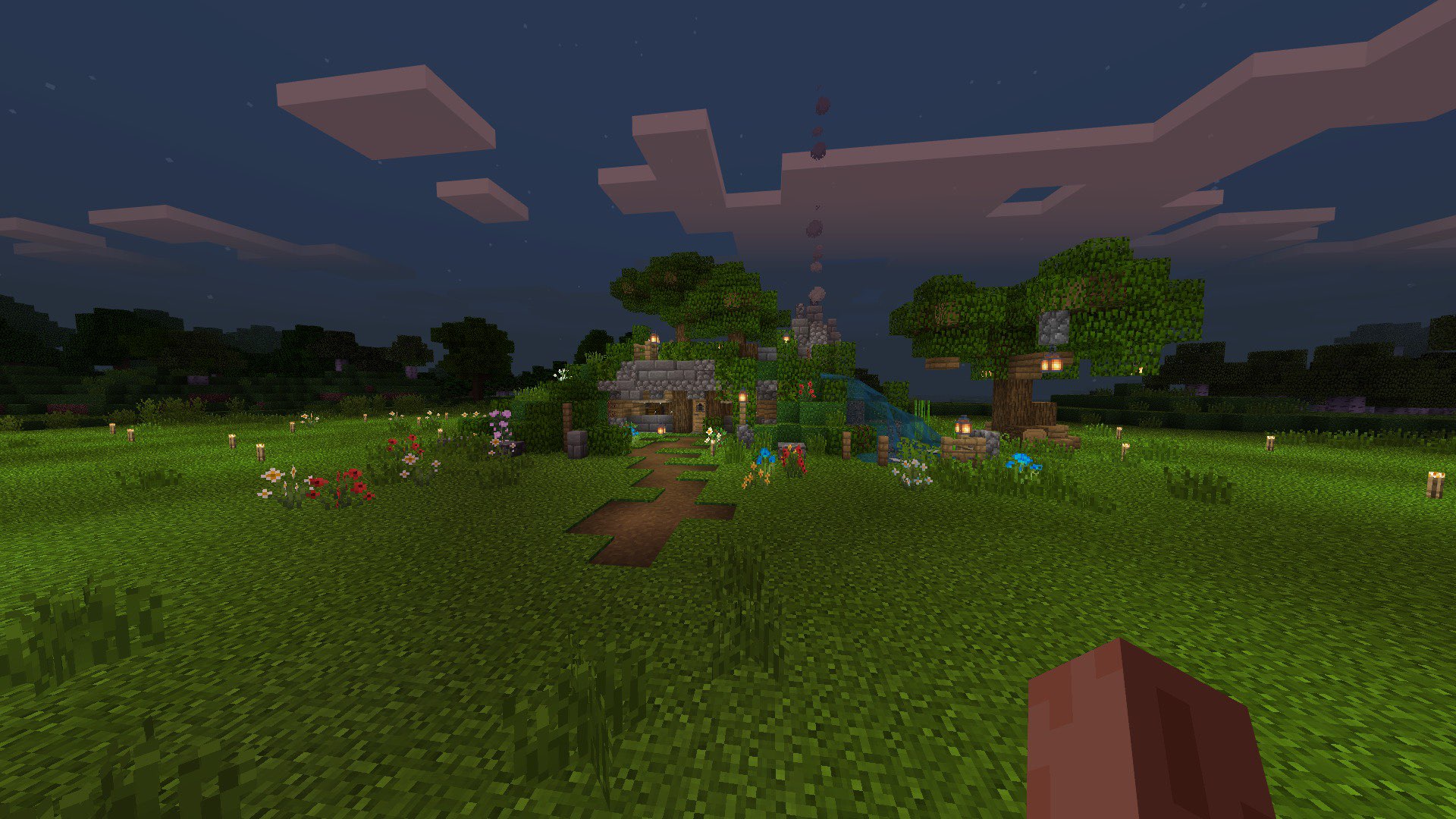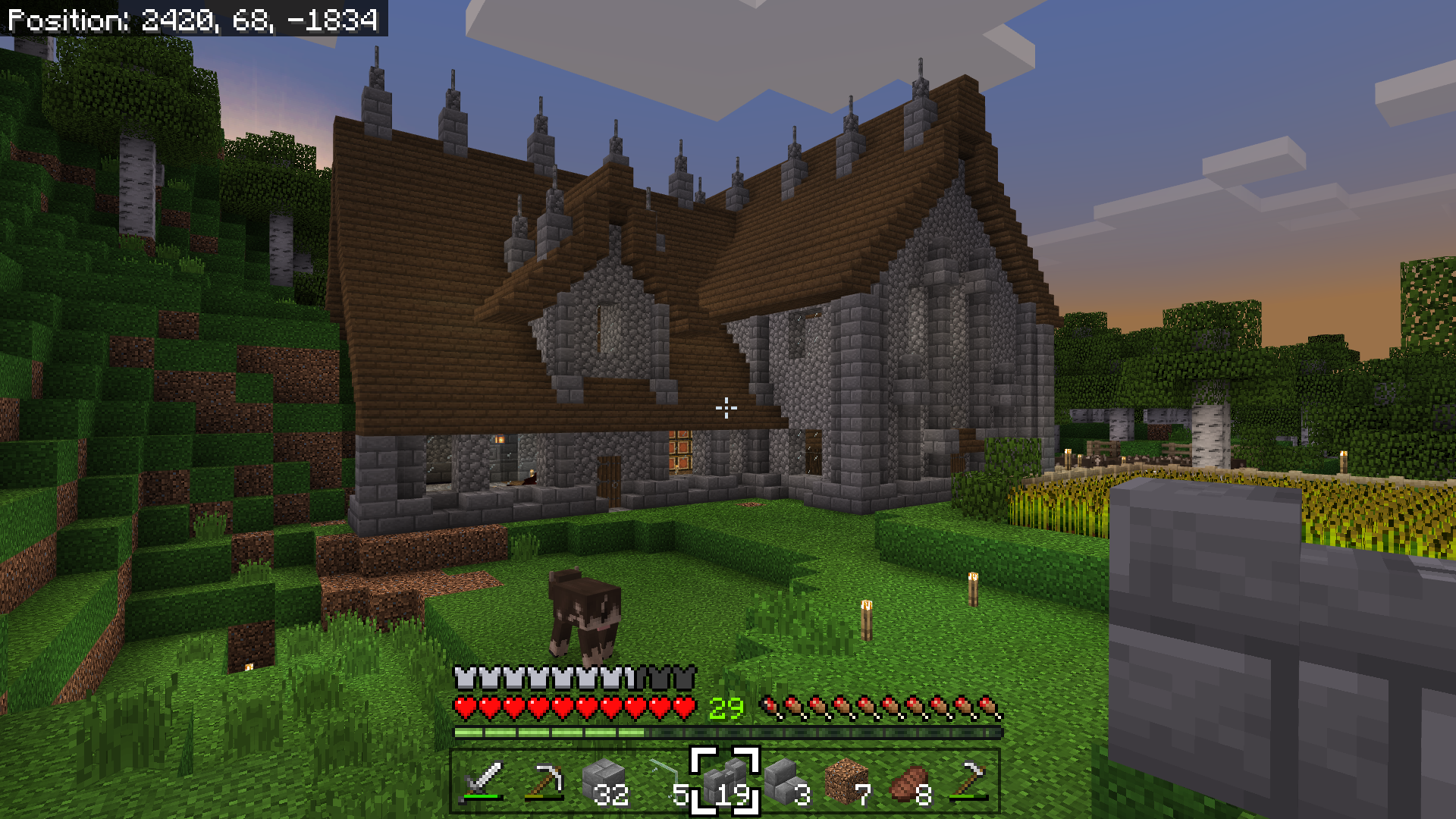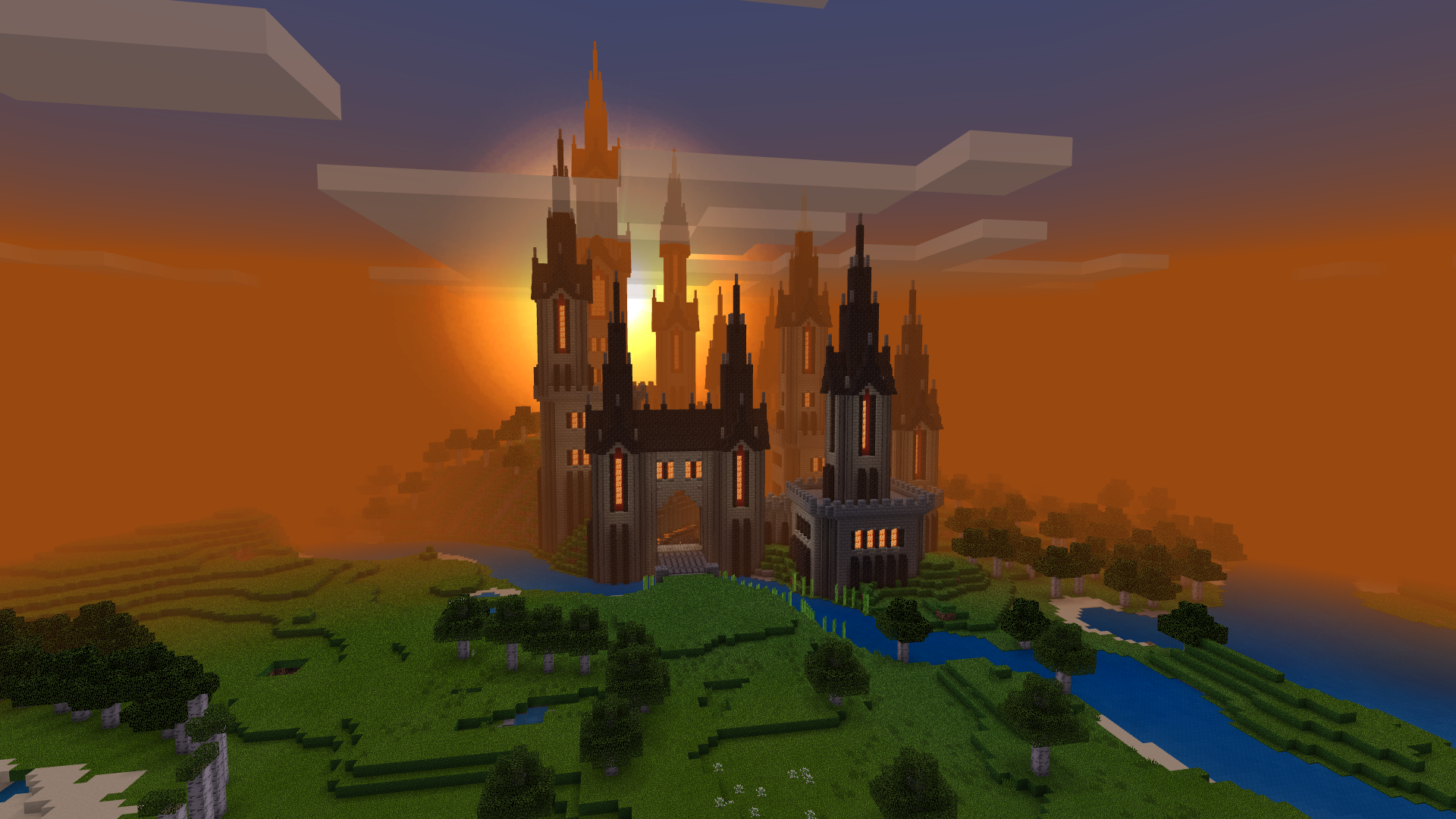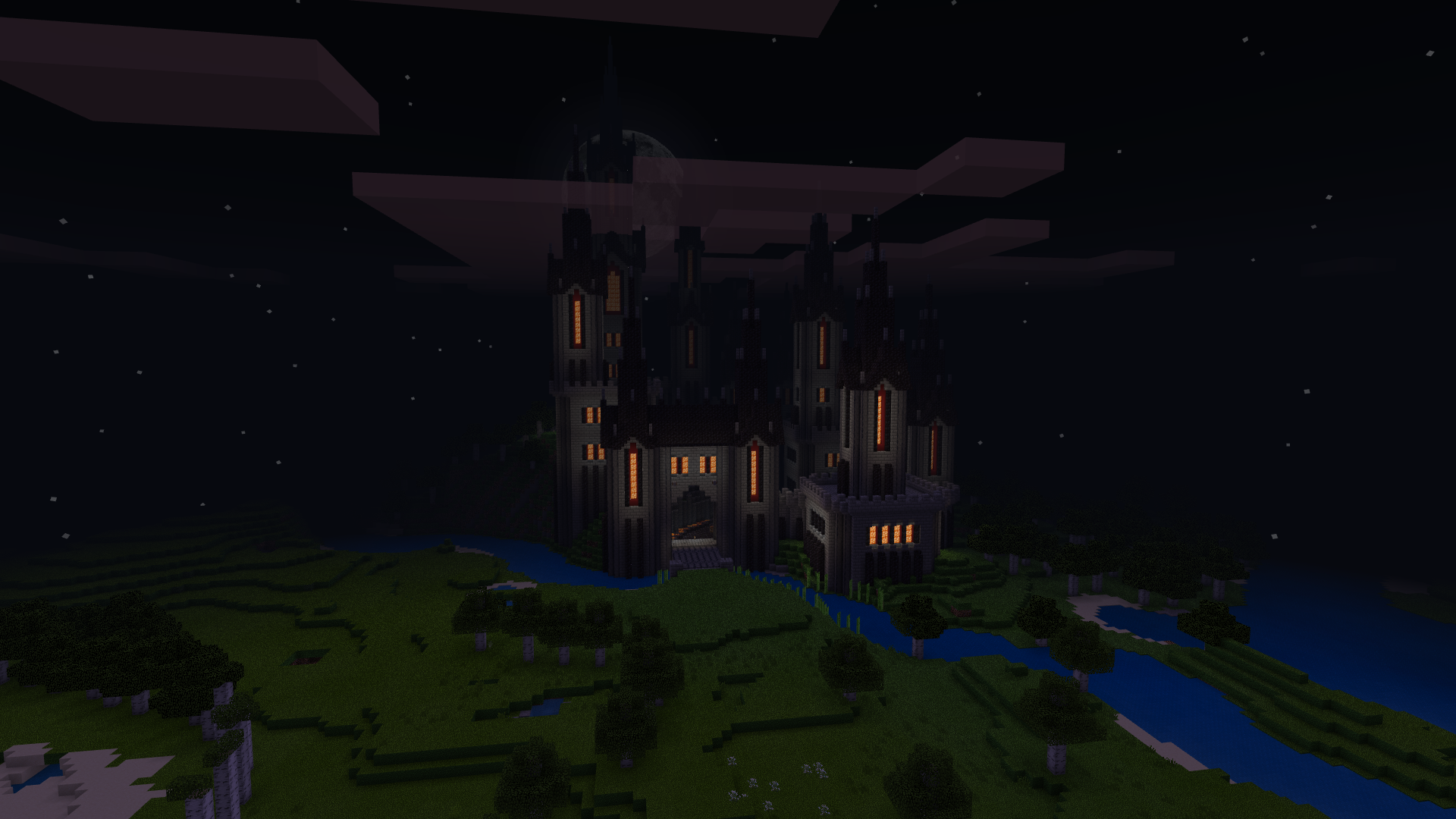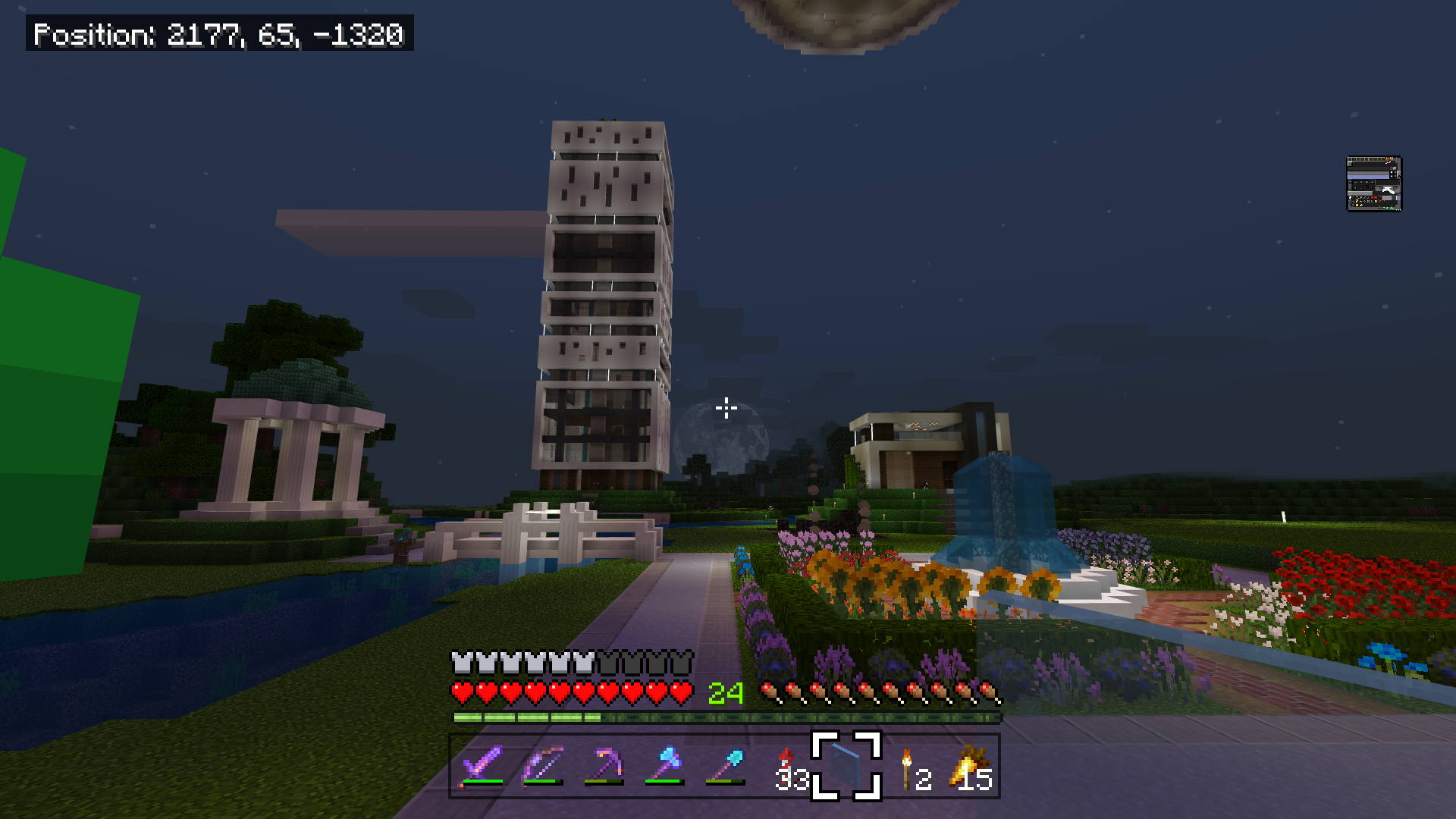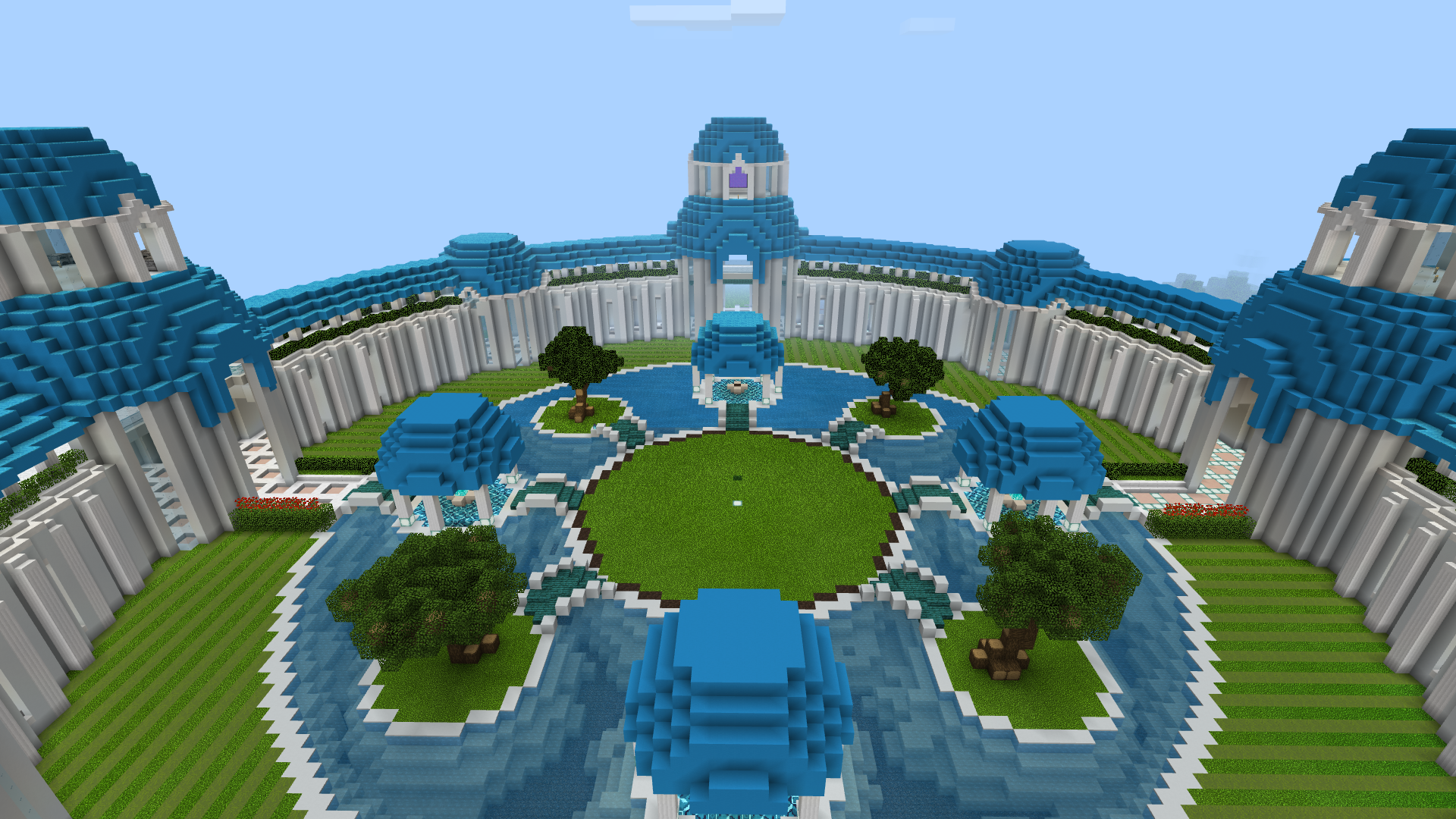 TrickyTurtle410's Base (1)
TrickyTurtle410's Base (2)
TrickyTurtle410's Base (3)
Mary J Wanna's Hobbit Hole
CorpiusRex's Starter House
CorpiusRex's Base (Night)
(More images will be added to this slideshow as they are collected)
---
Evercraft v3 World Download
Click below to download the finalized .mcworld file for Evercraft v3.
This file is only for personal use.
Please do not reupload or redistribute this file.
Feel free to direct others to this page if you wish to share the world download.
---
Evercraft v3 Stats
From June 5th to December 31st, evercraftmc.com received 10,770 page views, served 8,830 unique visitors, and maintained a 99.93% uptime.
Over the course of version 3, the staff team received and reviewed 129 whitelist applications.
During v3, Evercraft's Twitter account @EvercraftMCPE received 11,800 impressions, 102 likes, & 15 retweets.
The Evercraft YouTube channel posted 2 promotional videos, gained 394 views, 8.5 hours of watch time, and 11 new subscribers.
Evercraft s4 Info
---
Recruitment Reopening Soon
We are excited to start taking on new members again! Currently the staff team and I are working on re-tooling our onboarding process to make things as smooth and efficient as possible. Our old process required our staff to use 3 separate Discord servers and a Google spreadsheet to onboard applicants; and almost none of the process was automated.

We are working on making it so we can manage the entire process including application reviews, VC interviews & scheduling, and blacklist checking all from our main Discord server. We expect to accomplish this by Friday, January 8th, and recruitment should reopen then.
---
Evercraft s4 Server Info
Address: play.evercraftmc.com
IP: 51.161.84.205
Port: 25572
World Seed: 981506332
Be aware: Our server is whitelisted. You will need to apply for membership in our Discord server for access.
---
New OGs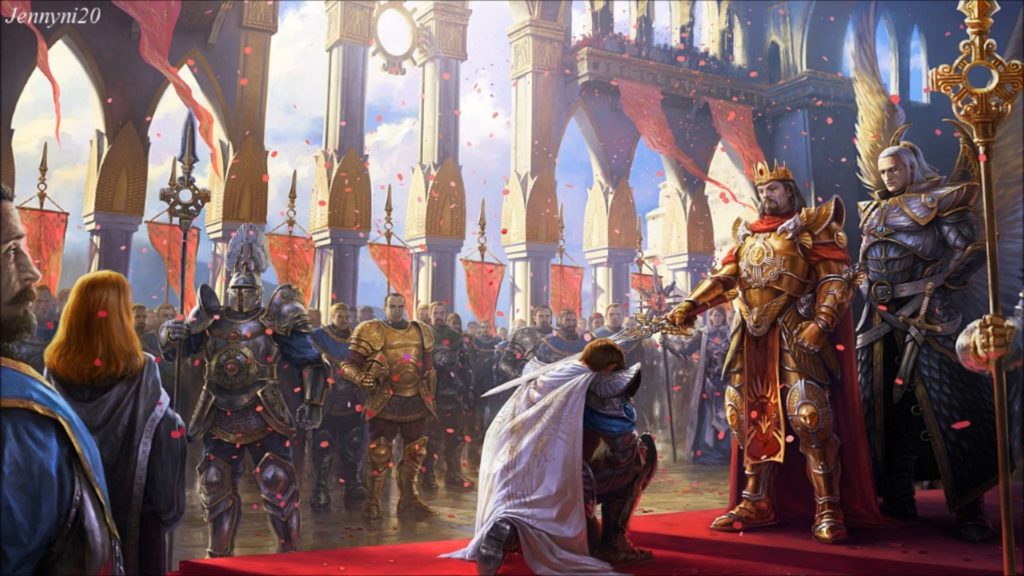 With the dawn of a new season comes the naming of the new round of OG Crafters. This Discord role is awarded to only the most active and most influential of players of the season. Whether it was their impressive build skills, helpful shops, or crispy Discord memes it's earned them OG status. Congrats to…
Celtic Dragon
CorpiusRex
GnatJet
KillerKing96
MrBoBo122
RiskyBoootzz
SilenceTyire
---
Evercraft s4 Plugins
Here is a quick run down of the plugins that will be returning, and changing for season 4.
One Player Sleep + Spectator Mode
This nearly-essential behavior pack by FoxyNoTail that was used on v3 will be making a return to Evercraft s4. This dual purpose plugin allows any one player to skip the night by sleeping. It also allows authorized users (admins and video makers) to access a camera-like spectator mode.
Craftables+
Our custom "craftable blackstone" plugin will also be making a reappearance, but with additional recipes. The behavior pack will be expanded to include a crafting recipe to make sand renewable. The recipe is still being decided, but we'll try to keep it as vanilla as possible.
Wandering Trader Overhaul
Our custom wandering trader behavior pack, is coming back but in a completely different form. The trader will have a new appearance, spawn with new companions, offer all new trades, and will no longer accept diamonds. Instead, the trader will only accept a new custom item obtained by being active and participating in events!
This overhaul is still in development, but I hope to have it ready for release about 1 month after the launch of Evercraft s4.
---
Our New Host for Evercraft s4
Since it's founding, Evercraft has always run on the Mojang Realms platform. Since the Better Together update, and the formation of Minecraft Bedrock, Realms was pretty much your only option if you wanted to take advantage of Bedrock's best feature: crossplay. However, with the creation of services like BedrockConnect and MC LAN Proxy pretty much anyone can connect to Bedrock Dedicated Servers with ease.
With this in mind, we've made the decision to permanently transition away from Realms, to a dedicated server. Since we've been chewing on the idea for a while, I considered several different hosts. I took into account how established the hosts were, what kind of tech specs they offered, reviews from other server owners, and what kind of FTP/SSH/Panel access they offered.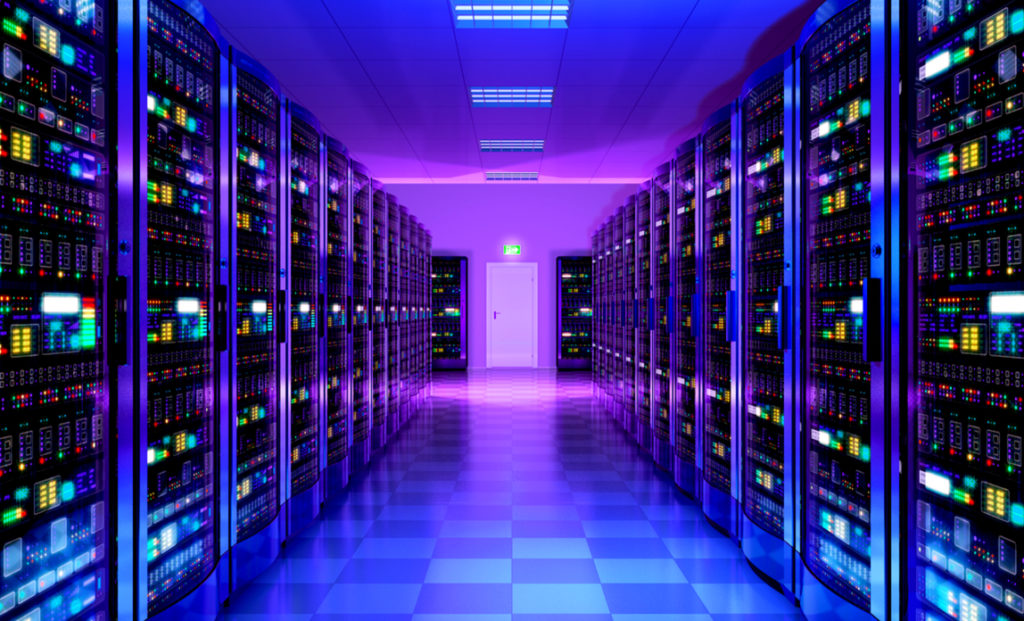 Some of the top recommendations I got from other server owners were CubedHost and Shockbyte. Both hosts offer nearly identical tech specs on their servers. The general consensus around the community is that CubedHost takes the crown when it comes to customer support. However Shockbyte's competitive pricing blows CubedHost out of the water. Additionally since we'd have direct FTP access, and several members of the staff team and I have backgrounds in IT, the chances of us ever actually needing to contact support are slim.
Server Specs
So for the time being, we've decided to go with Shockbyte's 5GB "Gold" plan. Here are the tech specs:
CPU: Intel Xeon E5-1650v4 @ 4.00GHz
Storage: NVMe SSDs in RAID 1
Memory: 5GB DDR4 ECC RAM
I/O: 1Gbps Network Port
Starting out on their "Gold" tier should give us plenty of room to grow in the future, while still giving noticeably better performance than Realms. Shockbyte recommends a player cap of 100 with this plan, but based on our research we've decided to cap this at 20 to ensure peak performance.
---
Donations Open
In the past I've been against taking donations since Realms fees are fixed and negligible, but with servers comes the option of scalability. If people decide to support the server, we can rent even more server resources for better stability and more player slots. Donors will receive special recognition as well as a Discord role. Evercraft will however remain free-to-play always.
If you are interested in supporting Evercraft, you can go here, or type "donate" in the bot-spam channel on our Discord. There are 3 donor roles available, 1 for making flexible 1-time donations, and 2 that allows convenient monthly donations.
---
Hey there! Thanks for reading to the end. This article, the beautiful builds you see, and our world download is the culmination of hundreds of hours of work from more than 50 people. If you like what you saw here, consider leaving a comment below, and if you haven't already, join our Discord!