Recommended: We have an updated 2022 version of this guide with alternative options for connecting to servers from any device!
---
Now that PlayStation users are able to connect to Bedrock Realms and Mojang's "featured servers", many people are looking for a way to connect to third party Bedrock servers. Fortunately a method that has existed for some time for Xbox & Switch users also works flawlessly on PlayStation.
The service we'll be using to connect to third party servers is called BedrockConnect. The software, made by Github & reddit user Pugmatt, works by redirecting the "featured servers" to a menu where you can add and connect to any server you wish.
Here is how you can set it up on any console:
Open your system settings
Go to the Internet/Network category
Click on wired or your access point, whichever is applicable
Select "DNS Settings"
Switch DNS from auto to manual
*Change Primary DNS to 104.238.130.180
**Change Secondary DNS to 1.1.1.1
Restart your console
When you next launch Minecraft, clicking any of the featured servers should take you to another menu instead of connecting to the server as it would normally.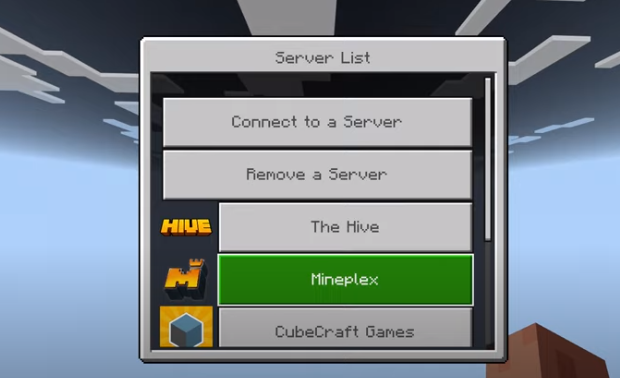 *This is the public BedrockConnect server provided by Pugmatt for anyone to use. Since it is a free, public server, it can get very laggy at times. Fortunately BedrockConnect is open source, so you can make your own private server for zero latency.
**You can use any public DNS provider here. Pugmatt uses Google's (8.8.8.8) in his video, but I recommend CloudFlare (1.1.1.1) here since I've found it to be consistently faster in my region. Both are very reliable.
If you are still struggling, here are some helpful video guides made by Pugmatt…
How to Setup on PlayStation
How to Setup on Xbox
How to Setup Switch
It's as simple as that, no apps or downloads required. Now keep in mind, BedrockConnect is designed to allow Bedrock devices to connect to Bedrock servers, so don't expect to be able to connect to Java exclusive servers like Hypixel and Wynncraft. You will however be able to connect to many awesome servers like Evercraft or NetherGames.